Italian confectioner Ferrero has completed its £112m takeover of Thorntons – and pledged to maintain the chocolatier's name.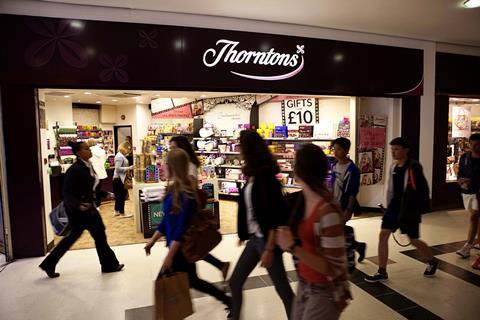 Ferrero bosses said in a statement that they would "work with the management and employees" in a bid to "grow the business."
The company said the first step on that road would be to conduct "a strategic and operational review of Thorntons' business and operations", but added that it intended to "maintain the Thorntons brand and the Alfreton factory."
It comes after Ferholding, a subsidiary of Ferrero, agreed to acquire Thorntons back in June, in a deal worth 145p per share. That valued the retailer at £111.9m.
Ex-Thorntons chairman Peter Thornton, grandson of the chocolatier's founder, told Retail Week at the time that the deal would halt Thorntons' "fatal" decline.
Ferrero chief executive Giovanni Ferrero said: "Today is a very exciting day, we are finally able to begin the journey of bringing together two companies which share the same passion for growing brands, and a proud heritage, drive and culture built upon their family foundations.
"I am proud to welcome Thorntons' employees to the Ferrero family and we look forward to working with their experienced team."