Online craft marketplace Etsy has filed its intention to float on the New York Stock Exchange as it seeks to raise $100m (£66m) from the IPO.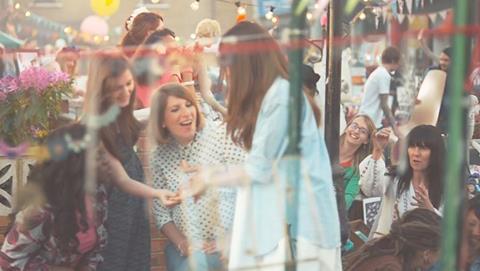 The initial filing does not include a price range, but reports suggest Etsy is expecting a valuation in the region of $2bn (£1.3bn).
Etsy is not currently profitable and its losses have widened, but it generates large revenues for vendors who use the platform.
Etsy generated $195.6m (£128.3m) in revenue in 2014, up 56.4% over 2013.
However, it made a net loss of $15.2m (£9.97m) and adjusted EBITDA of $23.1m (£15.1m) in 2014, compared to a net loss of $800,000 (£525,000) and adjusted EBITDA of $16.9m (£11.1m) from the year before.
In the stock market filing, Etsy said: "We believe we are creating a new economy, which we call the Etsy Economy, where creative entrepreneurs find meaningful work and both global and local markets for their goods, and where thoughtful consumers discover and buy unique goods and build relationships with the people who sell them."
Etsy was founded in June 2005 in Brooklyn, New York as a marketplace for handmade goods and craft supplies by woodworker Rob Kalin.
Kalin decided to launch Etsy after struggling to find anywhere to sell his handmade wooden computers.
Etsy had 1.4m active sellers and 19.8m active buyers as of December 31.