The City expects the retail outlook to remain difficult for Carpetright after it reported an improvement in like-for-likes at the expense of margins.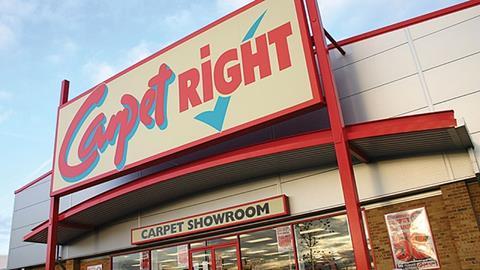 The carpet specialist posted flat domestic like-for-likes in the 12 weeks to July 23, when group sales fell 1.5%.
Group finance director Neil Page said the quarter represented Carpetright's best sales improvement for two years after it invested in promotions. However, gross margin is expected to be around 200 basis points lower as a result.
Seymour Pierce analyst Freddie George said he was considering cutting forecasts by up to £5m.
Espirito Santo analyst Sanjay Vidyarthi said: "In itself, the gross margin change could take £8m or nearly 50% off our full-year 2012 estimate of £16.9m, which is currently in line with consensus.
"However, this could be mitigated by a better top-line as comparatives ease."
But Page denied the update was a profit warning and that Carpetright is "happy" with the current full-year consensus of £16.5m. He said: "We're getting on with trying to improve our sales. The consumer is looking for value and we have to be competitive."
Page said Carpetright has saved on property costs, downsizing six stores from about 10,000 sq ft to 6,000 sq ft. Page said the reduction in size "has had no impact on sales".
There are 49 stores where leases are up for renewal, Page said, providing opportunities to regear leases or come out altogether.