Consumer spending was up 4.2% on last year over the first part of the Golden Quarter, according to Barclaycard spending data.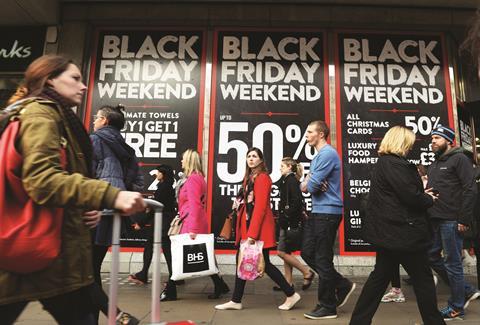 The Barclaycard Christmas Consumer Spending Tracker found that spending between November 1st and December 9th rose 4.2% on the same period in 2013.
Growth was bolstered by the Black Friday weekend, with Friday 28th November becoming the biggest shopping day on record after spending rose 18% year on year.
Online growth continues to outperform store growth, with the former up 10.9% so far this year compared to 2.3% for stores. Online growth on Black Friday was up 38% on last year.
Spending on food and drink - which includes supermarket, grocery stores and independent food retailers – performed relatively well, up 3.5%
Clothing spend rebounded significantly from its autumnal slump, jumping an impressive 5% on last year, with online spend growth hitting 15%.