Administrators investigating the collapse of BHS could force City firms that acted as advisers on its sale to cough up more than £8m.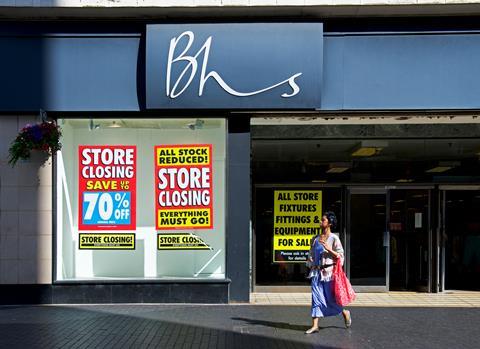 According to reports, administrators liquidating the assets of the failed department store chain are running the rule over three years of payments – and could claim back any deals that disadvantaged creditors.
In particular, investigators are probing the multi-million-pound fees shelled out to City advisers who acted on Sir Philip Green's sale of BHS to three-time bankrupt Dominic Chappell's Retail Acquisitions consortium.
Lawyers Olswang banked £3.7m, while Grant Thornton was paid £4.4m for the parts they played in helping to seal the deal, which was completed in March last year.
The payments included £1.2m for each company as a 'success fee' for arranging the deal.
The remainder was earned for the advice given to Chappell and Retail Acquisitions.
Both firms were slammed by Topshop tycoon Green during a Parliamentary inquiry into the high-street chain's demise.
Green claimed Olswang and Grant Thornton failed to highlight Chappell's chequered history in business.
Reclaiming fees
According to the Daily Mail, if administrators FRP Advisory are able to claw back the fees, they could be used to help plug the £571m black hole in the BHS pension scheme.
As liquidator, FRP Advisory has the power to trawl back through three years' worth of accounts to probe any transactions that may have disadvantaged creditors.
A spokesman for FRP Advisory said: "We will be continuing our process of making recoveries through liquidation on behalf of all creditors and continuing with our statutory duties."
An Olswang spokesman said he was "unaware of any such claim made by administrators", while Grant Thornton declined to comment.
FRP Advisory is already disputing a £35m fee that Green claims he is owed by BHS, while the Pension Protection Fund has vetoed the £4.1m invoice lodged by former joint administrators Duff & Phelps.
The firm originally estimated it would be owed £3.5m for seven months' work.