Whistles boss Jane Shepherdson has exited the fashion brand and retailer six months after it was sold to South Africa's Foschini Group.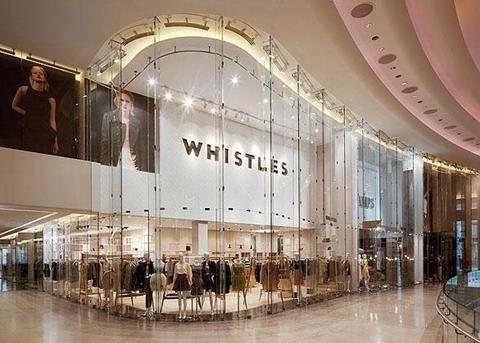 Shepherdson, who joined Whistles from Topshop eight years ago, is handing over the running of the firm to creative director Nick Passmore, managing director Justin Hampshire and brand director Helen Williamson.
In a statement today, Shepherdson said she is "really proud" of what had been achieved at Whistles.
Whistles's most recent company accounts revealed sales of £63m but a pre-tax loss of £2.2m, after the retailer invested in menswear, the US and online. It also attributed the loss to a "difficult retail trading environment".
Whistles however, which has 45 standalone UK stores, said today it has "returned to profitability" in 2016.
Shepherdson took a 20% stake in the firm when she joined and retained that when Foschini acquired the group in March. It is unclear whether she has retained that stake.
Whistles's chairman Ben Barnett said: "We would like to thank Jane for her outstanding contribution to the rebuilding of the Whistles brand."
A spokesperson told Retial Week that Shepherdson will be "continuing to work on her charity projects and is planning to travel, initially spending time on the west coast of America".