Supergroup chief executive Euan Sutherland has said the retailer will not be putting up prices in the year ahead "as a point of strategy and principle".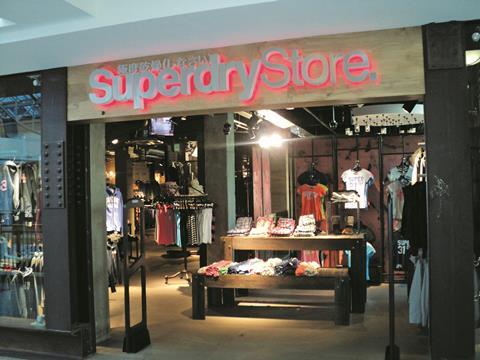 The fashion retailer, which reported soaring pre-tax profits and like-for-likes in its second-half results today, has put maintaining its current prices at the heart of its strategy.
Sutherland told Retail Week today: "As a point of strategy and principle, post-Brexit we are not putting prices up.
"Value is very important to the DNA of the brand, but we still have to offset some sourcing headwinds and we're going to try and do that through driving efficiencies in how we operate."
Sutherland said the retailer would be deploying a direct sourcing model across some of its international markets and consolidate its wholesale and retailer ordering to keep down costs.
"While it is a challenge, it is not the right consumer move to make to put prices up," said Sutherland.
International growth
Supergroup, which expanded its presence in the US and Europe in its second half, is going to expand its international estate as a means of growing its business going forward.
"We are opening stores principally in the EU and US so those numbers will continue to grow," said Sutherland.
The retailer's international estate currently comprises 55% of its total sales – a number that is set to grow as Supergroup is not planning further UK bricks-and-mortar expansion for the time being.
"We have about the right number of stores in the UK now but we are seeing big growth online," said Sutherland, adding that the retailer would be refurbishing more of its stores after reporting strong sales from its new format store in Manchester's Arndale Centre.