Sports Direct has revealed its summer trading was "in line with expectations" and has maintained its revised full-year profits target.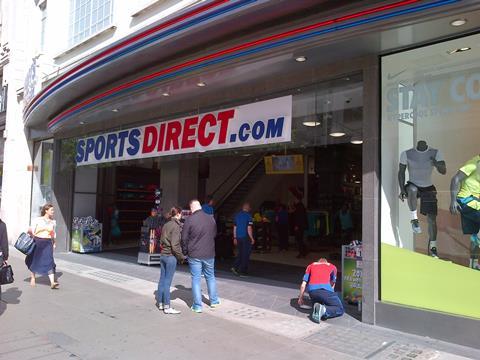 Retailer maintains full-year earnings forecast of £420m
Continuing to focus on roll-out of large format city centre stores
Showdown expected at AGM in Derbyshire this morning
The retailer, which is holding its AGM today, said trading in the four-month period to September 8 meant that there had been "no material change in the financial position" of the group.
In July, Sports Direct said it was cutting its full-year earnings target from £480m to £420m in the year to April 2016.
Chief executive Dave Forsey said today: "We continue to focus on the roll-out of large format city centre stores and the expansion of our National Distribution Centre in Shirebrook."
Sports Direct's founder Mike Ashley is reportedly facing a protest from shareholders Royal London Asset Management at its AGM today. The City investment firm is expected to object to Ashley's re-election at the AGM over perceived corporate governance failings.
Meanwhile, the Investment Association shareholder group has issued a 'red top' alert – the most serious warning it can issue about corporate governance breaches – over the potential shake-up to the retailer's bonus scheme.