Retail sales recorded an impressive year-on-year uplift in July as warm weather and the weaker pound encouraged consumer spending.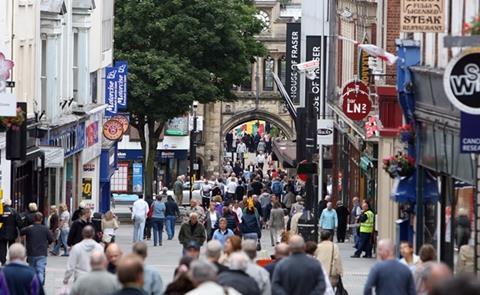 Sales rose 5.9% year-on-year and 1.4% month-on-month in July, ONS figures revealed.
Total retail spend during the period was £29.6bn, an increase of 3.6% year-on-year.
Barclays head of retail and wholesale Ian Gilmartin said: "The retail sector has confounded the gloomier predictions following the EU referendum.
"July's figures gained a boost from brighter weather, finally allowing retailers to shift their summer items and the weaker pound has also encouraged an increase in visitors to the UK, with luxury goods retailers reaping the benefits."
Steady increase across sectors
All sectors recorded growth during the period, with non-food categories driving the largest growth.
Online sales also jumped 16.7% year-on-year, as well as edging up 1.2% in comparison with June.
Lloyd's Bank retail specialist Paul Morales said: "Fashion retailers have had a very difficult year so far and will have relished the opportunity to finally shift some of their stock in season for a change.
"But sales were also boosted by some widespread discounting, and it is unclear how sustainable continued price cuts are if consumer activity does begin to slow."
"It may be tricky to replicate this result in future months, especially as cost management remains such a priority and increased import costs for retailers will begin to have an impact, but the industry has demonstrated in the last few weeks that it is certainly up for the challenge," added Gilmartin.