Like-for-like retail sales edged up 0.2% in February as shoppers started to prepare for their summer getaways by snapping up holidaywear.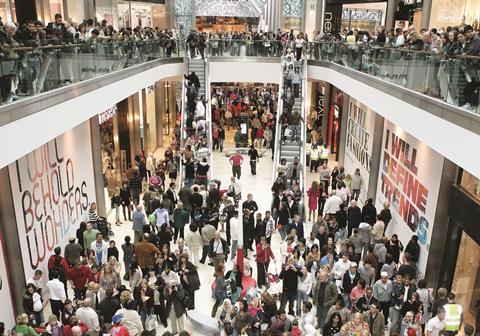 There was particular success for swimwear and sandals, while Valentine's Day also boosted sales of health and beauty products, jewellery and food items during the month.
Toys and baby equipment was the best-performing sector in February, just as it was in January, while strong sales were also reported in household appliances and home accessories.
According to the British Retail Consortium (BRC)-KPMG Retail Sales Monitor for February, fashion retailers were forced into earlier-than-usual mid-season sales by the unseasonably cold weather, which helped drive sales.
Footwear continued to underperform compared to clothing, but sandals and flip-flops experienced robust growth, particularly during the half-term school break.
Online sales of non-food products jumped 8.3% compared with February 2014.
Like-for-like food sales dropped 1.6% on the previous year, but total sales in the category rose 0.5%, the third consecutive month of growth. Quarterly food sales since December were also up 0.5%.
Overall retail sales were up 1.7% against a 0.7% rise in February 2014.
Mixed reaction
BRC director-general Helen Dickinson said the figures were "heartening" in what is usually "a quiet month" for retailers following Christmas and the January sales.
Dickinson said: "What's interesting is that almost all categories of product saw increased sales – so the good news is shared out pretty evenly across the industry as a whole.
"There was some specific excitement around swimwear, sandals and other 'holiday' items as consumers turned their mind to their getaways. Valentine's Day also drove good sales of beauty products, jewellery and food-related gifts.
"Fundamentally though, sales are up while prices fall, which means that retailers are continuing to work hard to provide original products that excite customers at the right price.
"So far, 2015 has been positive for both retailers and consumers and it shows no signs yet of changing course."
"It seems that overall the wider economic recovery is bypassing the retail sector."

David McCorquodale, head of retail, KPMG
But KPMG head of retail David McCorquodale warned that February's figures were delivered "against very weak comparables" and claimed the economic recovery was "bypassing" the retail sector.
He said: "Activity on the high street has settled into a monotonous equilibrium, with falling like-for-like food sales persistently wiping out any meaningful like-for-like growth the non-food sector manages to achieve.
"Whilst the 0.5% growth in quarterly food sales is the highest since January 2014, it seems that overall the wider economic recovery is bypassing the retail sector.
"With interest rates and inflation remaining low, it's surprising more consumers aren't treating themselves to a new pair of shoes, or curtains for the home. One suspects that restaurateurs, not retailers, are benefiting from the extra cash in consumers' pockets resulting from fuel-price savings.
"Retailers will be hoping that the arrival of spring can drive a more sustained upswing in spending as warmer temperatures encourage shoppers to splurge on new-season outfits."