New Look's boss has welcomed Brait and its long-term investment plan for the retailer, suggesting it is not a typical private equity firm.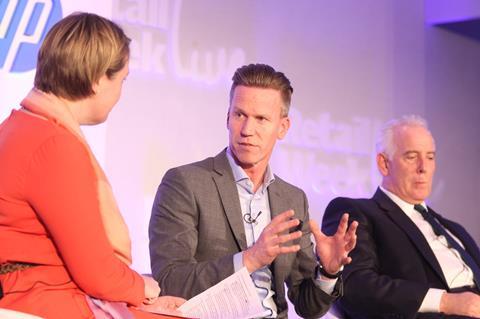 It emerged earlier today that South African group Brait – whose largest shareholder is billionaire Christo Wiese – has taken a 90% stake in New Look for £780m.
Speaking to Retail Week this morning, New Look chief executive Anders Kristiansen hinted that Brait could stay involved beyond the typical five-year period that private equity firms keep a business.
"They want to hold New Look, and that's what we were attracted by"

Anders Kristiansen, New Look
"These guys are not private equity, they're long-term investors," said Kristiansen. "They want to hold New Look, and that's what we were attracted by, they see the opportunity to make this a big business and they believe in the long-term plan and have no intentions of selling or IPO-ing the business."
Looking ahead, Kristiansen said: "If anything we could open more stores than planned in certain markets, we could potentially accelerate our refurb programme, but nothing has been decided and the opportunities are there."
Five-year strategy
Chief financial officer Mike Iddon also said that while New Look already had its capital funds in place to delivery its five-year strategy, Brait will provide stability so the retailer can focus on its plans over the next half decade.
"The benefit of the new owners will be a period of stability over the next at least five years, which gives us strength going forward," said Iddon. "There will be a lot of support from them and there will be an opportunity if anything to accelerate what was already a pretty ambitions five-year plan."
Kristiansen, who said the pair were "happy guys" this morning, also said Brait has no intention of launching an IPO.
"I don't need to worry about selling the business in three years' time, or IPO-ing the business, I can focus on driving the very strong New Look brand," he added. "The fact that all conversations have been around how can we go faster and not how we can cut costs, and they really get retail."
Brait paid £780m for a 90% stake in New Look, which has an enterprise value of £1.9bn. The remaining 10% will be acquired by the Singh family interests and the current management.
Kristiansen said there would be no shuffles in the management team and that it will be "business as usual" for New Look.