New Look is seeking to refinance £1bn of debt to reduce interest costs ahead of its acquisition by South African investment house Brait.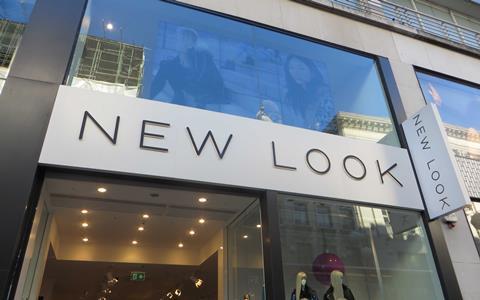 Refinancing will reduce interest costs for the retailer
New Look has launched a £1.2bn offer to investors to refinance its debt
The retailer recently reported 4% increase in EBITDA to £212.4m
New Look aims to reduce interests costs by refinancing £1.2bn, £1bn of which is debt, ahead of it being acquired by Brait.
The additional £200m of the refinancing will be used to settle currency hedging obligations, as well as paying costs, fees and expenses surrounding the transactions and the Brait acquisition.
New Look said the proceeds of the offering will not be used to finance the acquisition of the equity in New Look by Brait, which revealed last month would take a 90% stake in New Look for around £780m.
At the time of the deal announcement Brait said it was "comfortable with the company's current leverage ratio given its strong cash flow generation".
The retailer last week reported a 4% rise in adjusted EBITDA to £212.4m. It also said it was "actively evaluating ways to optimise capital structure to reduce costs and extend maturities".
Pre-tax profit more than doubled from £20.7m in 2014 to £50.6m in 2015 and revenue increased 3.4% to £1.4bn, while operating profit rose 8.7% to £153.2m.
New Look also recorded UK like-for-likes up 5% in the 52 weeks ending March 28, 2015. The retailer refurbished 291 stores and opened a further 37 over the year.