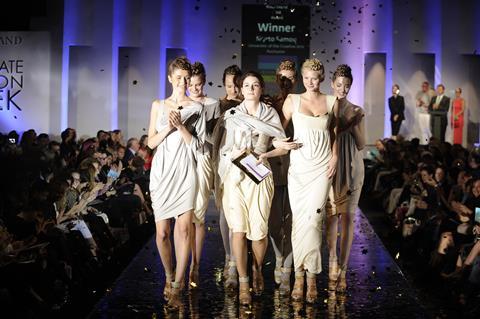 Myrto Samou of University for the Creative Arts at Rochester won the River Island Gold Award at last week's event.
Judges included designers Matthew Williamson and Giles Deacon, as well as River Island chief executive Richard Bradbury. Bradbury said: "The quality, the attention to detail and the clarity of the focus made it hard to believe this was the work of a graduating student."
River Island confirmed at the event that it would be sponsoring next year's Graduate Fashion Week.
Samou was awarded £20,000.