Karen Millen has relocated its London Covent Garden store, which will act as a bridge between its flagship and high street stores.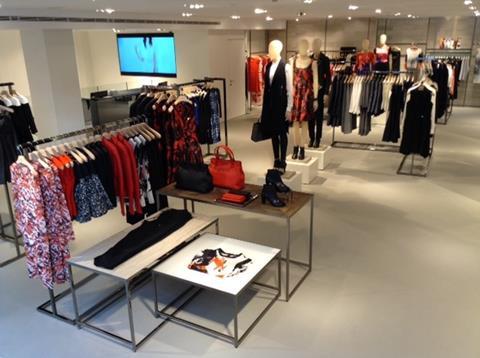 The shop, which opened today, houses the fashion retailer's latest collections and is located in a larger site that will allow Karen Millen to feature concepts that are being implemented its New York and Knightsbridge flagship stores.
The branch has moved into a 2,650 sq ft store on James Street, the same road the previous Karen Millen was on.
Mike Shearwood, chief executive of Karen Millen, said: "Covent Garden is an iconic site and a strong trading location for us, particularly as it attracts a high level of international visitors.
"We have created a light and relaxed aesthetic within our new store, which allows us to deliver an enhanced client experience, alongside our latest spring/summer collection."