Thanks to Barracuda's Jamie Zuppinger for this picture of the John Lewis store on Newbury Street in Boston, Massachusetts.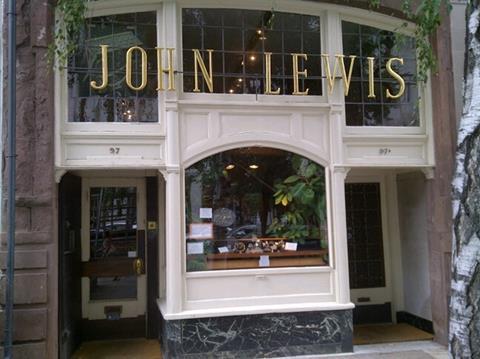 Although John Lewis is internationalising it hasn't gone Stateside just yet – this jeweller just happens to share the same name.
Come to think of it, there are others too – such as kitchens specialist John Lewis of Hungerford. Happily for John Lewises everywhere the eponymous Partnership, while fiercely proud of its name, doesn't take the same litigious approach to its fascia as other famous department stores did in years gone by.