Primark revealed a 22% rise in its third quarter and plans to drive new store expansion in the next few years. Retail Week takes a look at statistics on its stores.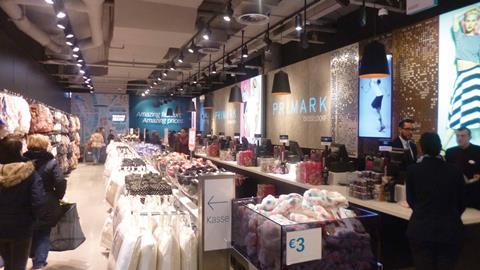 22
The net number of Primark stores added to its UK estate since September 2010.
49
Net international stores added in the past five years.
53.8%
The amount that store sales area has increased since September 2010.
13%
The increase in group sales densities from £440 per sq ft in 2009/10 to nearly £500 per sq ft in 2012/13
37,500 sq ft
The average Primark store size, which has increased 14.2% over the last five years due to relocations into larger stores and extensions of existing outlets.
60%
The proportion of UK stores in Primark's estate as at June 2014, down from over 70% in 2010. Primark has launched stores in European countries, including France, Germany, The Netherlands and Spain.
9
The number of stores Primark opened in its third quarter.
275
The total number of stores in Primark's estate.
1.2 million sq ft
The net increase in retail selling space by the end of the current financial year and it plans to add almost one million sq ft in the next financial year.
10 million sq ft
Total retail selling space by the end of the third quarter.