Following the report of further losses for Asos, Retail Week explores how the online fashion retailer has delivered on its previously pledged strategic targets to get back to an upward trajectory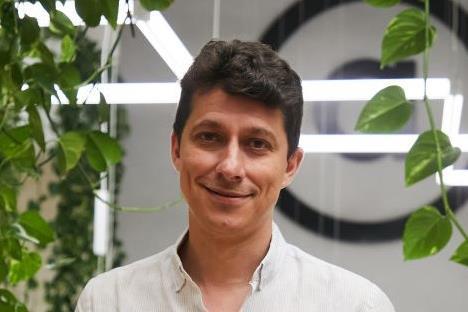 Asos posted an adjusted loss before tax of £87.4m, as well as an 8% decline in group revenue for the six months to February 28, 2023, noting that trading had been affected by a "challenging backdrop".
Despite this, Asos boss José Antonio Ramos Calamonte says the retailer is "confident" in its plans to return to profit in the second half of the year. Retail Week looks at how the brand will achieve this turnaround while facing into the ongoing headwinds facing fashion and pureplay retailers.
Return to core
In its bid to live up to its strapline of being the "world's number-one fashion destination for fashion-loving 20-somethings", Ramos Calamonte initially set out a goal to sharpen the Asos operating model as part of a continued attempt to remain connected with consumers and offer a more relevant product offer.
Despite the decline in sales, Asos has continued to increase market share across its main demographic of 16-to-35-year-olds.
"In this market, we've had to put in place a set of measures that have an impact on our sales and obviously that has had an impact on our market share," says Ramos Calamonte.
"However, we are very happy to see that in our core consumers in the UK, which are the 16-to-35-year-olds; we are gaining share and the way I read it is that our efforts to make our assortment more relevant for consumers are resonating with them, so we are happy to see that."
While Asos competes with the likes of Shein on its lower-priced items, it doesn't consider it a direct competitor as it stocks products at higher price points.
"We see that when consumers like something, they buy it if it is good value. They are not necessarily just jumping into the lower prices," says Ramos Calamonte.
"Our ambition is not to be the cheapest. Our ambition is to sell fashion that is relevant for consumers at a competitive price."
Asos' resilient product offering proves that its plan to resonate with shoppers is paying off, fuelling confidence in its ability to boost sales in the second half of this year.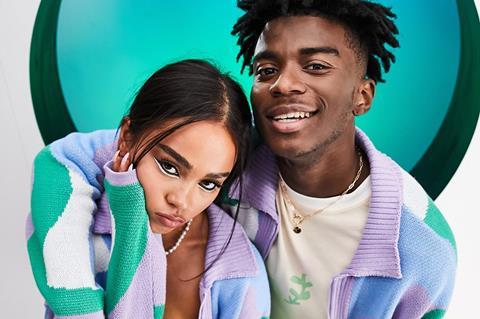 Repeated returns
As part of his strategy to get Asos back on track, Ramos Calamonte said he wanted to educate shoppers on returns and find a way to encourage customers to return fewer items.
Speaking of Asos' high returns rate, Ramos Calamonte says sizing issues should not be taking the blame. Currently, just 6% of customers account for £100m of losses from returns.
"When you sell merchandise with more discounts, normally the returns rate is lower, not the other way around. So, while we are moving to fewer discounts that is not necessarily having a positive impact on returns, unfortunately."
The Asos chief executive says its returns crisis is the result of several issues including that the more frequently customers shop with Asos, the more returns they tend to generate. As well as this, Ramos Calamonte says that buy now, pay later schemes are contributing to higher volumes of returns.
Despite saying he "doesn't know" the fundamental reason for high returns, he believes changing consumer behaviour due to the cost-of-living crisis is "becoming the new normal".
Profitability over growth
After Ramos Calamonte's appointment in June 2022, he implemented a £300m cost-saving plan for the 12 months to August 2023.
Asos attributed half of its sales decline for the period to its 'Driving Change' initiatives, which have included renewing its commercial model, clearing excess stock and removing 35 unprofitable brands from its offer – with each step leading to accompanied one-off costs.
The business also reduced its inventory by 20% year on year, which meant it "exited the year with a cleaner inventory position", resulting in the need for less discounting and working towards a goal of higher full-price sales.
Ramos Calamonte says there is optimism for the fashion retailer's return to profitability despite the reported decline in sales. He explains: "While some of these changes have impacted short-term sales growth, there are many causes for optimism as we progress through the second half of the year.
"We are improving our gross margin run rate in the face of significant headwinds, are starting to see the benefits of a repositioned stock profile, and are taking action to reduce the proportion of our sales which are not profitable. Initiatives are in place to drive a further £200m of benefit in the second half and I am very confident of our return to sustainable profit and cash generation in the second half of the year and beyond."
Asos plans to deliver £40m to £60m in profit during the second half of the year without taking into account a potential uplift in the economy in the second half, which some analysts are forecasting.
Investec equity research analyst Ben Hunt says he is confident in Asos' turnaround plans despite a 10% decline in UK sales.
"In general, we do not believe Asos' proposition is fundamentally flawed and thus, from a top-down perspective, we continue to believe that significant value can be ascribed to Asos' 26 million customer base should the group sacrifice growth for margin," he adds.
Despite historically challenging trading conditions and a hike in returns for Asos, Ramos Calamonte is working hard to implement his plan for the retailer's revival. As one of the largest pureplay retailers in the world, few are better placed than Asos to overcome these challenges.