Hobbs has launched in the US after joining forces with department store group Bloomingdale's.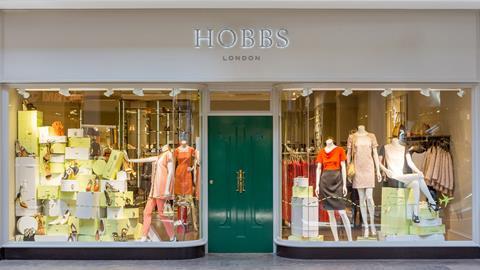 The fashion retailer started selling its wares through Bloomingdales' 59th Street store in New York on Saturday.
The deal will include another four Bloomingdale's stores – in Boston, New Jersey, Pennsylvania and Virginia - selling an exclusive range of Hobbs' products from April.
The move comes after Hobbs launched localised websites for Germany, Australia and the US.
Hobbs also has plans to open in China.
Hobbs chief executive Nicky Dulieu said: "We believe customers will be attracted to our rich British heritage and reputation for quality tailoring, footwear, coats, dresses and accessories.
"The USA offers significant growth potential and marks an important stage in the brand's evolution, once again demonstrating the strength of Hobbs' international appeal, and the opportunity to open a concession there is a testament of the team's hard work coming to fruition."
Bloomingdale's vice chairman Frank Doroff added: "Bloomingdale's is excited to offer our loyal shoppers the opportunity to shop Hobbs London for the first time in the USA at select locations. Already a destination for other great British designers, we look forward to welcoming the Hobbs brand into the Bloomingdale's family."
Dulieu will step down after Easter but plans to remain at the business as a non-executive director.