H&M has unveiled its latest designer collaboration, a lingerie range with Sonia Rykiel.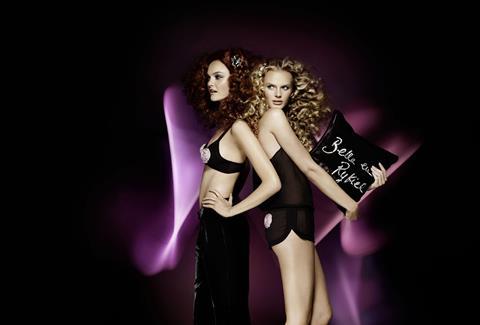 The range will launch in 1,500 H&M stores on Saturday December 5. It will also be available in 8 major Sonia Rykiel boutiques.
As well as a lingerie collection there will also be twenties inspired loungewear and accessories including brooches and pillows.
Prices start at €7.95 and go up to €79.95 for a velvet dress.
The launch comes less than a month after Swedish fashion retailer's collaboration with Jimmy Choo which launched to great hype and hoards of shoppers queueing in some cases overnight to be first to buy part of the range.
H&M creative advisor Margareta van den Bosch said: "Who better than Sonia Rykiel to make lingerie chic. These styles are really new, sensual and very feminine."