This year's fashion trends:
Retail Week takes a look at which womenswear trends fashion retailers are betting on this Christmas.
Suits are a key trend for eveningwear this festive season, being touted by retailers as an alternative to cocktail dresses.
Suited up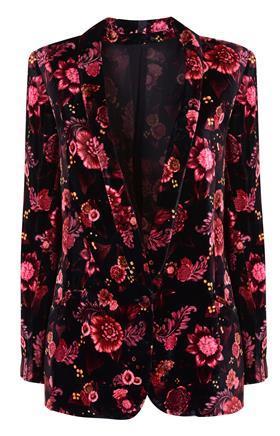 Primark's bold red version and Topshop's velvet floral are both very confident, fashion-forward choices aimed at their young shopper.
It's a clever move from retailers who know that partywear is a key driver of spend, especially as the leisure and experience bug continues to bite.
Corset and vinyl resurgence
Two key looks this Christmas are vinyl skirts and corset belts.
The reintroduction of the corset began at Prada in autumn/winter 2016 and they are now all over the high street.
Vinyl has been gaining in popularity in recent seasons and some retailers are pushing it now. But only the most dedicated trend followers are going to sweat it out in August.
It's a material naturally much more geared towards winter and retailers are taking full advantage of that.
On-the-shoulder numbers
Topshop is betting on shoulders this season, with a new take on the festive jumper and plenty of feather capelets, a luxurious add-on for party season.
Ankle boot brocade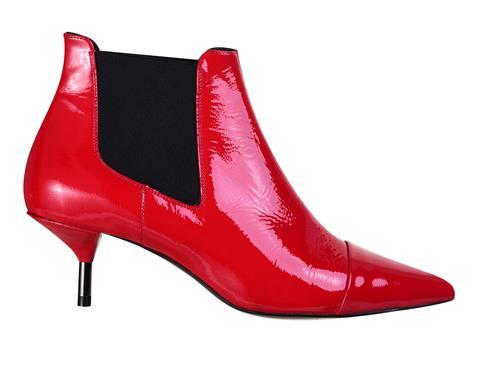 Arcadia is also one of several retailers pushing pointed ankle boots in interesting materials such as brocade and the aforementioned vinyl.
Flouncing in trousers
Flounced cropped trousers will continue to feature in stores through the season, adding interest to plain black trousers.
Christmas in July: The festive forecast
1

2

3

4

5

6

Currently reading

Christmas in July: Fashion suits up with vinyl skirt and corset belt trends

7

8