BHS has signed a deal with Claire's Accessories to trial six concessions in stores to complement its pre-teen clothing range.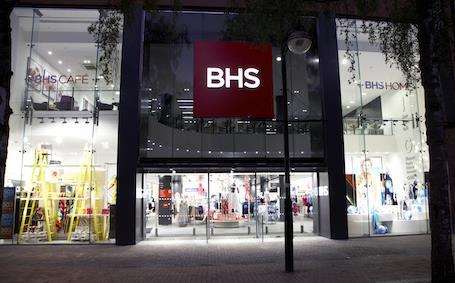 The 400 sq ft Claire's Accessories concessions will launch this month and will be tested for a five-week period, with more planned. BHS chief executive Darren Topp said it is likely there will be a dozen concessions before Christmas.
"I think that's a brilliant fit for us," Topp told Retail Week. "We'll trial half a dozen but we think this has 50 to 100 stores written all over it."
The first trial stores will include: Oxford Street, Watford, Birminghamd, Meadow Hall, Metrocentre in Newcastle and Leeds' White Rose Shopping Centre.
Topp said the partnership with Claire's will complement its pre-teen Tammy kidsware, a clothing range which he said is a key part of its new strategy since the retailer was bought by Retail Acquisitions in March.
"The nine, 10, 11 year old, nobody does that really well, but Tammy was famous for it and it is an area which has been strong for us historically," he said. "But it's a brand we've not looked after, and we're determined to bring it back and sales on Tammy the last six months have been well into double digits up on the year."
It is understood that BHS is close to signing a clothing deal with Disney in the coming weeks, which would also fit in with the retailer's kidsware strategy, but Topp declined to comment.
The retailer has also signed a deal with Debenhams to provide BHS lighting concessions in the department store. By the end of the summer it will trial its lighting offering in Guildford and Oxford Debenhams stores which will receive a commission of sales in return for the concessions space which will feature a BHS employee.
Topp also said BHS is in ongoing talks with other retailers and partners to do more concessions both within BHS stores and BHS concessions in other retailer stores.