Benetton net income increased from €29m (£24m) to €40m (£33m) in the first half of 2010, as a focus on higher value products drove sales.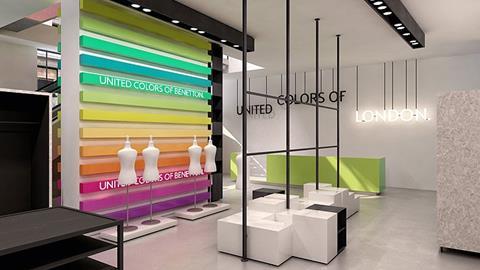 Group revenue edged up 1% to €891m (£738m) at the Italian fashion group, which also benefited from a "positive trend" in exchange rates.
However, Benetton remained cautious, and expects a "slight reduction" in operating margins for the full year due to "significant non-recurring costs", a greater cost of borrowing and tax rises.
It said that the "slow-down in Greece and Spain was offset by a solid performance in Italy" in the first half. Benetton's stores in emerging markets – which account for 13% of sales –showed "strong growth", particularly in Mexico and India.
Group brands achieved "good results" in the period, particularly with the Sisley, 012 and Sisley Young brands.