The Benetton Group revealed it has doubled the compensation it has paid after it contributed $1.1m to the Rana Plaza Trust Fund.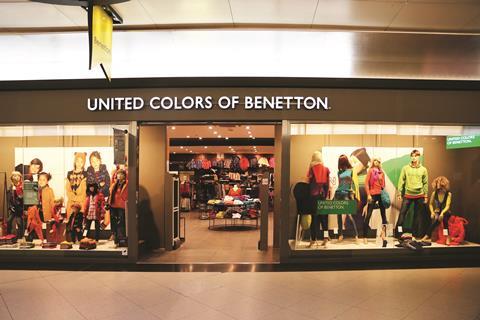 Fashion retailer Benetton first made a payment of £500,000 to the victims of the Rana Plaza disaster, before the fund was established.
Since then it has paid out a further $1.1m (£737,400), which is double the amount recommended by PwC in its independent contribution assessment, bringing its total compensation paid to $1.6m (£1.1m).
The PwC assessment recommended that the 29 brands connected to the Rana Plaza building collapse should pay a total of $30m (£20.1m) in compensation, and PwC calculated Benetton's contribution should be £550,000 based on the level of its commercial association with Rana Plaza.
Social commitment
Chief executive of Benetton Group Marco Airoldi said: "We welcome the PwC report and Wrap's (Worldwide Responsible Accredited Production) contribution. We have decided to go further to demonstrate very clearly how deeply we care.
"Whilst there is no real redress for the tragic loss of life we hope that this robust and clear mechanism for calculating compensation could be used more widely. For this reason, we decided to make the PwC report publicly available to all stakeholders.
"Benetton has a proud history of social commitment. We believe that by working closely with the right suppliers we can help to improve factory conditions for workers in Bangladesh and in many other parts of the world," he added.
The Benetton news comes a month after social and ethical groups urged brands and retailers to contribute compensation to the victims of the Rana Plaza tragedy ahead of its two-year anniversary on April 25.
Many retailers have been criticised for their lack of or late payments to the fund.