As Topshop reveals a deal with Nordstrom to open Topshop and Topman departments in the retailer's stores, we take a look at the US giant.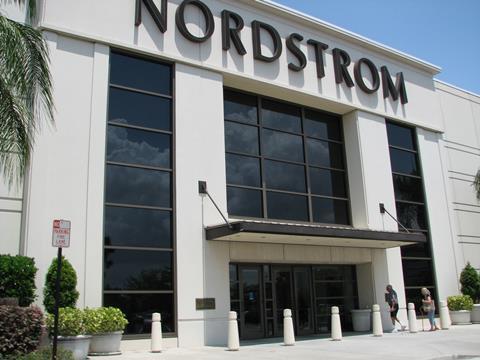 Nordstrom has 231 stores in 31 US states.
The retailer operates 117 full-line Stores, 110 Nordstrom Racks, two Jeffrey boutiques, one treasure&bond store and one clearance store.
The retailer is famous for its customer service and with numerous stories of employees going out of their way to please shoppers. The retailer places a high value on staff training and development. For many years it gave all employees the 'Nordstrom Employee Handbook', a single 13x20cm piece of card with just 75 words on it and only one rule – "Nordstrom Rules: Rule #1: Use your best judgement in all situations. There are no additional rules."
Nordstrom also operates a private sales marketplace, HauteLook.com, which has 7.5m members.
In 2011 Nordstrom reported turnover of $10,497m and pre-tax profit of $638m
There are 2.6 million members of Fashion Rewards, Nordstrom's loyalty programme
Since 1991 Nordstrom has used models with disabilities in its advertising.
In 2011 Nordstrom made over $1bn in total sales on cosmetics
Nordstrom will open 10 new stores this year, including two in California and two in New York. Earlier this year the retailer announcec plans to open a 285,000-square-foot store in Manhattan in 2018.
Topshop and/or Topman departments will launch in the following stores:
Ala Moana (Honolulu, HI)
Oakbrook Center (Oakbrook, IL)
Barton Creek Square (Austin, TX)
Phipps Plaza (Atlanta, GA)
Burlington (Burlington, MA)
The Plaza at King of Prussia (King of Prussia, PA)
Chandler Fashion Center (Chandler, AZ)
San Francisco Centre (San Francisco, CA)
Dadeland Mall (Miami, FL)
South Coast Plaza (Costa Mesa, CA)
Garden State Plaza (Paramus, NJ)
Southcenter (Tukwila, WA)
Irvine Spectrum Center (Irvine, CA)
Valley Fair (San Jose, CA)