Union members at Spectrum for Arcadia depot run by logistics firm DHL have voted to strike on Cyber Monday over a pay dispute.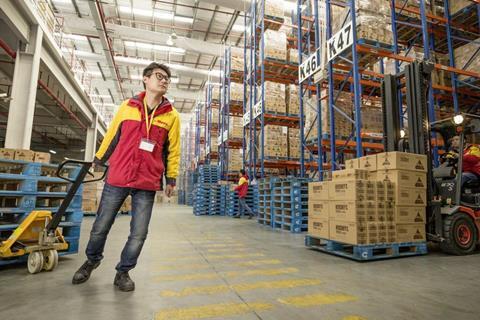 Arcadia boss Sir Philip Green is understood to be very confident that the business would not suffer however, because the 75 DHL staff proposing to strike form a minority of the distribution workforce and there are plans in place to ensure staff cover.
The staff at the depot are employed by DHL but paid by Arcadia as part of an open-book contract with the logistics firm. Workers represented by the GMB union voted to strike by a 94% majority in relation to an ongoing dispute over the living wage.
Most workers at the Spectrum for Arcadia depot in Shirley near Birmingham, are paid the national minimum wage of £7.20. GMB members are demanding the 'real living wage', currently set at £8.45 by the Living Wage Foundation.
It is understood that the agency staff have been offered the same terms and conditions as Arcadia employees.
GMB organiser David Warwick said: "It's a disgrace that Sir Philip Green who holds the purse strings on this DHL contract and has enriched himself on the backs of these loyal workers is refusing to put a sensible offer on the table.
"I sincerely hope he takes some time from sailing his luxury yacht to reconsider his position and pay his workers enough money for a decent standard of living."
Further action is threatened over the peak trading season, in the run up to Christmas.