Arcadia is the latest retail giant trying to re-engineer its flagging fortunes, exploring restructuring options in a bid to recapture some of its former prowess.
The retailer, controlled by Sir Philip Green, was reported to be considering a CVA, which could result in significant job losses and store closures, but it has denied the options it is considering would be on that scale.
An Arcadia spokesman said: "Within an exceptionally challenging retail market and given the continued pressures that are specific to the UK high street, we are exploring several options to enable the business to operate in a more efficient manner. None of the options being explored involve a significant number of redundancies or store closures."
While the furore has centred upon the property aspect of any restructure, Arcadia will also need to consider its ecommerce capabilities, its relevance to the consumer and the reputation of Green if it is to begin staging a comeback.
Retail Week looks at what a restructure might involve.
Property
While a CVA might provide a good outcome for Arcadia, landlords are becoming increasingly angered at the "inequitability" of the CVA process in general, which they believe is structured in favour of retailers and creditors other than landlords.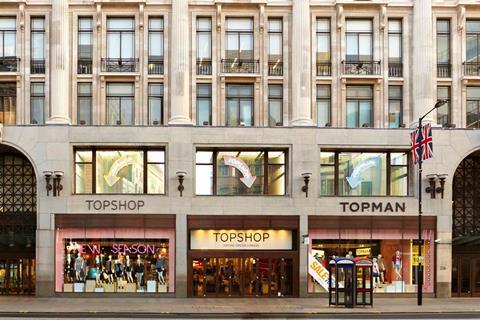 One retail landlord said the purpose of a CVA was for a business to "take a thorough look at its portfolio and wider business and make sure it's fit for current consumers and the market backdrop", not simply to "slice off the bottom 20% of its property portfolio".
The source said the recent rash of large retailers conducting CVAs and restructurings has left landlords "shouldering the burden and taking hits on rents".
It is unlikely that the largest landlord firms are in this "bottom 20%", so it will be the single and smaller landlords that will be "going out of business", the source added.
In terms of alternatives to a CVA, the landlord believed Arcadia should go to all of its landlords to discuss how it can reduce its cost base and work out where the opportunities are to "make the business fitter".
Despite that view, another property source believed it was fairly likely the CVA will go ahead – as has been the case with other retailers. He said given the size and scope of Arcadia's estate, it would be unlikely that landlords would be willing to agree to negotiate with it on a store-by-store basis in terms of rental holidays or similar.
"A CVA is the only alternative available to Arcadia and it's something that they should have been looking to do a long time ago"

Landlord
"A CVA is the only alternative available to Arcadia and it's something that they should have been looking to do a long time ago," he said.
The analyst said Arcadia's portfolio had become unwieldy and many of the stores would likely be unprofitable. "In my opinion, anywhere between 30% and 40% of the stores should go," he added.
Whatever the particulars of Arcadia's problems, it is representative to some extent of wider fashion woes.
GlobalData forecasts that clothing and footwear will be the fastest declining sector in town centres over the next five years when spend is forecast to fall 13.8% between 2018 and 2023, versus the total town centres market, which is anticipated to decline 1.9%.
Senior retail analyst Sofie Willmott said: "Clothing and footwear spend continues to shift online and rising operating costs make physical locations less viable."
Ecommerce
Arcadia's ecommerce platforms lag behind leading retailers by quite some way. Retail Week Indicator scored Topshop, arguably Arcadia's leading brand, just 39% in ecommerce capabilities. That compares to 63.6% and 56.6% for competitors such as pureplay Asos or multichannel giant H&M.
The retailer does attempt to target its young customers by offering buy-now-pay-later service Klarna, but other aspects such as its delivery proposition cannot compete with etailers such as Asos and Boohoo.
"Arcadia has three options when it comes to ecommerce," said Stone River consultant Molly Johnson-Jones.
"They can stick with their separate websites and try to increase profitability and customer acquisition. That would be their preferred option as they would maintain margin, but it's really hard to do because they are competing with marketplaces such as Asos."
It is all very well cutting costs via a CVA, but if a brand does not resonate with shoppers, cost-cutting is ultimately pointless
Marketplaces allow the consumer to shop multiple brands and, key for a younger consumer, have a very low free delivery threshold and fast fulfilment.
"The next option might be to create a platform for all of the brands," Johnson-Jones continued.
"That would require an enormous amount of investment but the consumer choice would be wider than having individual websites and there are some obvious synergies between brands – the same customer could be interested in Topshop and Miss Selfridge, for instance."
By far the easiest option would be to list on an external platform. That could hit margins but would also decrease fulfilment costs and would make customer acquisition easier.
Fashion relevance
Core to Arcadia's myriad issues is its relevance to the customer. Jewel-in-the-crown Topshop was, for more than a decade, where teens and 20-somethings chose to spend their money on group Saturday shopping trips.
But it faces new rivals in the likes of Asos and Zara, which are better able to churn out fast-fashion looks on the cheap, and Topshop's challenges have been exacerbated by the appeal to millennial and Gen Z shoppers of online retail.
Arcadia suffered the biggest sales fall of all the major high street fashion retailers between mid-September and mid-February, according to Kantar data. Across all brands, the retailer's sales dropped 11.9% in the 12 weeks to February 10. Over that period its market share was down by 40 basis points.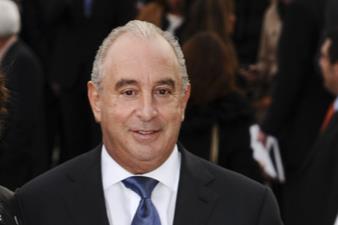 "Topshop has some value still," says one industry observer. "But it looks really difficult for some of the other brands. You'd imagine that Evans, Wallis and Dorothy Perkins would be a real challenge.
"How do you get to a place where those brands are not taking up most management time and cash? I'm not sure that a CVA would do it. They may have been underinvested for so long and so overtaken by other competitors that they have run their course. It is dreadful for the people involved but it's an unfortunate part of capitalism – we are in a period of creative destruction."
Brands such as Evans and Wallis could be attractive to others such as Philip Day or Mike Ashley.
However, there may not be sufficient brand equity for them to prove attractive to buyers. If a buyer did take those brands on they would require significant investment to better cater for the target customer and to bring the proposition up to scratch.
It is all very well cutting costs via a CVA or similar method but if a brand does not resonate with shoppers, cost-cutting is ultimately pointless.
Reputation
Underscoring Arcadia's difficulties is Green himself. The tycoon has long had a reputation for being a law unto himself, but his embroilment in both the BHS scandal and the recent allegations of sexual harassment and racial abuse by staff have both made the news agenda.
While it is famously difficult to tell how much the consumer really cares about the ethics of a company or owner, there are key indicators that can be used to decode this puzzle.
Ethics ranks as of middling importance to consumers, according to a 2016 study from Morgan Stanley, which found that 62% of customers said ethics were important to them.
Conversely, Amazon is often dogged by reports of ill-treatment of its staff but has a nearly 50% share of ecommerce spend in the US. There is a clear disconnect between what consumers profess to care about and how they spend.
That means while young women, the majority of Arcadia's customer base, may theoretically care about alleged bad behaviour, the chances of a company losing money over it is another matter entirely.
In its heyday, Arcadia epitomised the 'Great British High Street' and Green was the toast of the town. A decade and a half later, having failed to invest or innovate sufficiently, it seems to have lost much of its relevance with the consumer.
A restructure is symptomatic of retail's current shake-up but also serves a wider point: lose sight of the customer and face the consequences.