As Retail Week Live nears, we take the chance to interview some of its most exciting speakers. This week, meet Botanic Lab co-founder Rebekah Hall.
Launched in 2015, UK company Botanic Lab aims to make drinks that "do something". The brand rewrites the rulebook on health drinks, offering all-natural options such as 'grown-up' milkshakes, performance juices, botanical teas and the CBD-infused 'Dutch Courage'.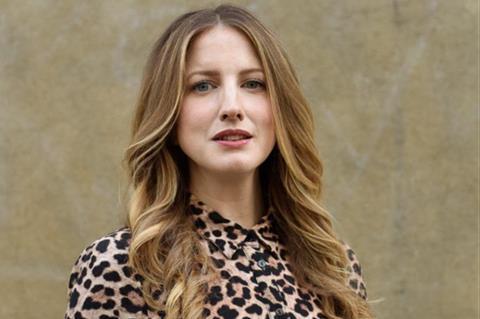 Ahead of her panel discussion at Retail Week Live, Retail Week spoke to co-founder Rebekah Hall about Botanic Lab and its brand purpose.
Where did the concept for Botanic Lab come from?
It was the result of a very consistent move away from processed food over the past few years, and I essentially wanted to create the 21st-century version of Red Bull.
How do you ensure you stick to your brand purpose?
We were the first brand in Europe to create a CBD drink and that's central to our brand. We ensure that our whole business clearly understands our common goal to create modern, market-leading drinks.
Do you think it is easier for a new brand to commit to purpose-led values? Do more brands need to 'get woke' to consumers' expectations?
It's impossible to ignore the huge power that consumers have, not only over the types of products that they want on the market, but they also want to know how they're produced and how they're delivered – scrutinising the whole supply chain. For new brands to establish a purpose from the outset is easier to do in a more genuine way that appeals to consumers than more traditional retailers trying to overhaul their perceived values.
Why did you make the decision to include controversial ingredient CBD in your ranges?
Our ethos rests on the power of plants and there's no more interesting plant than cannabis. In the 21st century, people need a way to relax and we wanted our drink to be an antidote to modern life – both cannabis and CBD are perfect ingredients for that.
Have you seen much competition in the sector, and do you think this will grow?
Over the past 12 months, we've seen a lot of new entrants on the market. I think some of these will succeed and some won't, but it's going to be an interesting space to watch for the next few years.
What's next for Botanic Lab?
Continuing our quest to make 21st-century drinks. We're looking into expanding our CBD range, but also evaluating the needs of our customers in terms of how our products are delivered – looking into convenience and immediacy.
Hear Rebekah at Retail Week Live on March 26, 2020, when she joins ITV director of social purpose Clare Philips and senior partner at consultancy Circus, Dilys Maltby, to discuss how to be a purpose-led organisation.
For more information about the event, which takes place on March 25-26, and to secure your tickets today click here.