Retailers need to create positive experiences for customers in stores, speakers at Retail Week Live said today.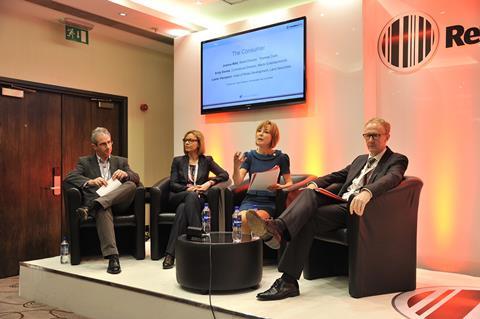 Land Securities head of retail development Lester Hampson, Thomas Cook retail director Joanna Wild and Merlin Entertainments commercial director Andy Davies all spoke of ways in which their businesses combined store-based retailing with new omnichannel strategies.
Wild said she is conscious of how Thomas Cook needs to combine its 122-year-old heritage with new digital methods. "Travel is an emotional purchase," she said. "So we still aim to give customers that personal service in store. We recently launched five concept stores that have updated this traditional experience with the introduction of an inspiration zone, which lets customers use tablets to browse holiday destinations."
Hampson – who announced Land Securities' latest plans to regenerate Oxford's West Gate centre – said he believed that a shopping centre's brand is just as strong as a retailer's. He said: "We have to give customers a reason to leave their living rooms. But people are basically tribal. Deep down, we like participating in shared experiences." Davies agreed that the experiential is what keeps Merlin Entertainments' retail profits growing.
The panel said retailers should use data and technology to keep customers revisiting their brands. Wild said that Thomas Cook regularly uses data to target customers in a non-intrusive way. She said: "The big question is how do you get people to keep coming back?"
Subscribe for full coverage
If you're enjoying our coverage of Retail Week Live subscribe for full access.

To subscribe with a 10% discount visit subscribe.retail-week.com/RWK-SBNI