It has been another good year for John Lews, and managing director Andy Street will be one of the key speakers at next month's Retail Week Live.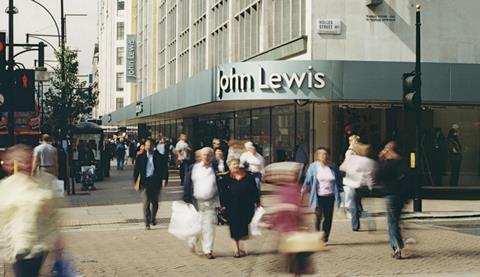 It has been another great 12 months for John Lewis. From last year's Oracle Retail Week Awards to online sales of £1bn and its latest high-profile marketing campaigns, it has remained at the vanguard of retail innovation.
Managing director Andy Street will appear at Retail Week Live next month to outline how John Lewis has achieved what it has.
In March last year, it was named Oracle Retailer of the Year at the Oracle Retail Week Awards, and since then it has maintained the impressive momentum that caught the judges' eye.
Its multichannel evolution has continued this year as online in particular reached new heights.
The retailer's Christmas figures illustrate this nicely - John Lewis like-for-likes jumped 6.9% in the five weeks to December 28, propelled by online growth of 22.6%. Digital sales accounted for 31.8% of the total, more than many of the retailer's contemporaries.
Such growth - along with the fact that 75% of online traffic on Christmas Day came from mobile devices - shows how well John Lewis has adapted to multichannel. Last April it broke the £1bn online sales barrier a year earlier than expected, and the retailer has spent the subsequent months bedding down onto its new £40m web platform.
A must-attend event
Join the most exciting and influential names and brands in retail on March 12 and 13, soak up countless tips and new strategies, and connect face to face with retailers.
More than 80 of the most inspirational and dynamic speakers from the retail industry will bring you more than 27 hours of editorially crafted, sales-pitch free content across two days.
We are also offering you more than six hours of scheduled networking with more than 800 attendees.
Book your place now by registering at www.retailweeklive.com
@RetailWeekLive #RWL14
Outperforming the market
But multichannel isn't the only thing John Lewis has excelled at, and Street will discuss the various elements of successful retailing in 2014.
The retailer's half-year results showed it is increasing market share across its categories including electronics, home and fashion. Its sales growth also continues to outperform the market.
The launch of House by John Lewis was the latest development in the retailer's own-brand story. In October, it opened a pop-up shop in Islington promoting the House homewares and furniture range. The development represented another first for the retailer and showed again how it is able to use contemporary retailing methods to develop its brand in its own way.
Branding has been a strength of the retailer for years and in the last 12 months John Lewis has continued to consolidate its position as retail's king of emotive marketing. Its Christmas advert The Bear & the Hare has had 12.3 million YouTube views so far, and it is following its sponsorship of the Olympic Games in 2012 with sponsorship of the Commonwealth Games this year.
Street is also well positioned to talk about smaller formats and the clever use of its high street presence, as well as planning a growth strategy that depends on concurrent use of different channels.
Other speakers
Philip Clarke Chief executive, Tesco
Alex Baldock Group chief executive, Shop Direct
Sebastian James Group chief executive, Dixons
Euan Sutherland Group chief executive, The Co-op
Theo Paphitis Chairman, Ryman, owner & chairman, Robert Dyas & Boux Avenue
Peter Ruis Chief executive, Jigsaw
Tim Steiner Chief executive, Ocado
Martyn Gibbs Chief executive, Game
Bruce Daisley Managing director, Twitter UK
Anthony Thompson Chief executive, Fat Face
Holly Tucker Chief executive, Notonthehighstreet.com
Shingo Murakami Managing director, Rakuten's Play.com
Dan Cobley Managing director UK & Ireland, Google
Jacques-Antoine Granjon Chief executive & founder, Vente-privee.com