AlixPartners Outstanding Contribution to Retail winner Julian Richer's revolutionary, staff-centric approach to retail has enabled his own business to thrive and helped to transform some of the biggest names in the industry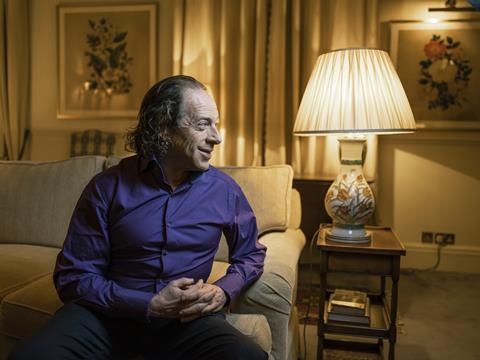 "It's all about the people." It is a line retailers often trot out in tribute to their staff, but often the reality does not live up to the words.
For Julian Richer, however, the mantra is the cornerstone of his approach to business.
It is a maxim that the entrepreneur has put into practice not just at his own company, Richer Sounds, but as an adviser to other retailers – most famously at Asda and now at Marks & Spencer.
Ensuring the happiness of 'colleagues' – Richer was one of the first, perhaps the first, to use what has since become a ubiquitous term for employees – has borne fruit, earning Richer a place on The Sunday Times Rich List with a fortune estimated at around £160m.
Richer Sounds, the hi-fi, home video and TV specialist business he founded in 1978, for more than two decades featured in the Guinness Book of World Records where it took top spot for sales per square foot at its original London Bridge branch.
"Julian Richer is one of the finest entrepreneurs we have"

Archie Norman, Marks & Spencer
Which? named Richer Sounds its 2018 Retailer of the Year – an accolade it also took in three previous years (2010, 2011 and 2015), seeing off competition from bigger names – for its "excellent prices and helpful staff".
In the wider retail world Richer, as an adviser to Asda saviour Archie Norman, helped change the grocer's culture and contributed towards one of the greatest turnarounds in UK retail. The supermarket giant recovered from the brink of collapse in the early 1990s to be sold to US titan Walmart for £6.7bn in 1999.
Norman has described Richer as "one of the finest entrepreneurs we have" and, just as he did at Asda, brought him on board to similarly advise M&S – itself in the midst of a turnaround led by chief executive Steve Rowe.
In a discreet booth in a Mayfair café where he often catches up with Rowe, Richer explains the philosophy upon which he has built his success – a way of doing business that he has written about in The Richer Way and his latest book The Ethical Capitalist.
Unique philosophy
Richer caught the retail bug early. As a 14-year-old schoolboy he began selling second-hand audio equipment that he had spruced up. After buying a turntable for £10 and selling it for £22, he was hooked. Aged just 19, he opened his first store. Today the retailer trades from 53 branches and online, turning over about £200m – but Richer's way of doing business has not changed.
It includes the provision of staff holiday homes – there are 12, and 70% of employees have had at least one holiday a year in them – through to an obsession with staff happiness and colleague morale scores, which are measured weekly, and a ban on six-day working weeks, other than in emergencies. The retailer donates 15% of profits to charities.
Richer's unique retail philosophy was part influenced by others and part necessity, but wholly embraced and never deviated from.
Both his parents worked in M&S' Kilburn branch, and their stories about chair Simon Marks' visits shaped his approach.
"There's no point saying 'I believe in great customer service' if our people aren't happy and motivated"

Julian Richer
He recalls: "They were full of admiration that the first thing he did was check the staff loos and the canteen were OK. That was a really important subconscious role model at a very early age."
But the practicalities of building a business also led him to see that the manner in which he treated people brought direct commercial benefits.
By the time he was 17, Richer had three people working for him and more staff joined when he went on to open stores.
He says: "If you start with one shop you have to work with people, you have to get on with them. It's quite different to joining as a fast-track management trainee or joining an existing company and working your way up. When you're starting with nothing you have to deal with everybody.
"The way I motivate them makes all the difference. In other words, the output varies enormously depending on how you treat them.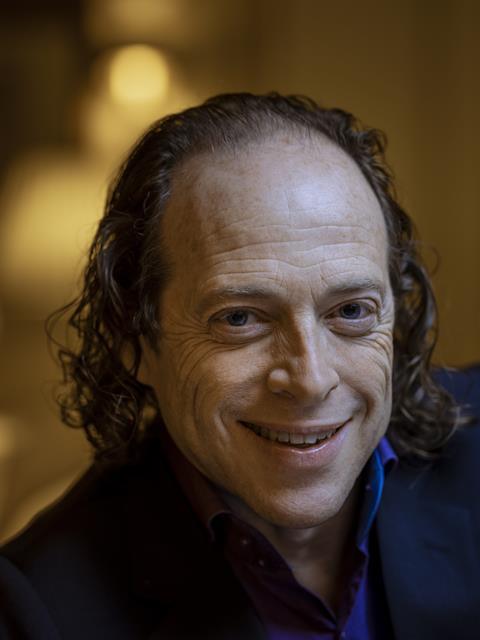 "I say 'it's all about the people' in order to serve the customers, right? There's no point saying 'I believe in great customer service' if our people aren't happy and motivated.
"You can't get your staff to give great customer service if they think you're just a greedy bastard and you're screwing them every minute of the day."
His way of doing things, Richer says, brings benefits beyond the high standards of customer service that result. His staff turnover, he says, is "tiny" while the shrinkage rate is just 0.1%.
It is a way of doing things that can be applied at businesses big and small, as was demonstrated at Asda with Norman.
"The two of us were very complementary," says Richer. "I brought the maverick madness of a retail entrepreneur and he got it, he picked out all the good bits, I guess, and rolled them out."
Richer was introduced to Norman by Crispin Tweddell, a retail consultant and founder of consultancy and private equity house Piper, as well as bar chain Pitcher & Piano.
After an introductory dinner, Norman asked Richer to meet the Asda board. Richer recalls: "They all looked at me as if I was slightly weird. I was just spouting off my philosophy about managing and motivating people and he said 'I'd like to you to come and spend some time with us', so I did.
"Lots of areas of the business I wasn't involved with, but I was very much involved with the customer service, staff motivation, communications, cultural change and I put in their suggestion scheme, the Tell Archie scheme.
"I did it for a couple of years, one day a week. I used to sit with Archie all day, a fly on the wall in his meetings. Or he'd say go and look at [the] Pudsey [store] and tell me what you think of it.
"At the end of each month, I'd do an observations and suggestions report and 90% of my ideas he went with. Normally [with advisory work] it was 'thanks Jules, here's your cash' and they'd put it in a filing cabinet and not do anything about it. Archie really was listening to me and that was really nice."
That was when Asda, which itself went on to develop a once-unrivalled reputation as a 'people business', adopted the word 'colleagues', stimulated by Richer's visit to the Pudsey store.
"That was a very significant cultural change that all these years later still holds," Richer explains.
"People ask what's Asda got to do with Richer Sounds – well, they employ people. Obviously, you adapt the ideas, but my building blocks were for staff motivation.
"In other words, making work fun, rewarding what you want to achieve, communicating with your people, giving them recognition and showing them loyalty – all those things are relevant if you're running an army or a chain of shops."
Learn quickly
Richer went on to team up with Norman, along with property tycoons Nick Leslau and Nigel Wray, at investment vehicle Knutsford. Its emergence in 1999 sent retail and the City into a frenzy as talk swirled that it would seek to acquire a big retail name such as Storehouse – the group that once included BHS and Mothercare – or even M&S.
Such was the intensity of speculation that the valuation of AIM-listed Knutsford ballooned almost overnight from £5m to £600m.
In the event, there were no retail deals but Norman and Richer are now reunited through Marks & Spencer.
As with Norman, Richer has forged a close connection with Rowe, who he frequently meets for one-on-one discussions. As at Asda, Richer visits stores and reports back his observations, which he hopes can play a part in rejuvenating M&S' fortunes.
He says: "Steve really listens, he gets it. He's liked and has a lot of respect within the organisation. I think that he finds it useful to have someone with a completely different history, but is sympathetic. If I can add some ideas, great. It's a work in progress. They've got a lot of work to do."
While M&S' problems are of a nature and scale particular to it, Richer has had to overcome challenges in his own career too.
"Right at the beginning, I had a run of opening shops. I made this classic mistake – I thought turnover was profit"

Julian Richer
As a youngster, he made an error common to enthusiastic entrepreneurs – expanding too quickly.
He recalls: "Right at the beginning, I had a run of opening shops. I made this classic mistake – I thought turnover was profit.
"I only had an amateur book-keeper, I didn't have a proper accountant, we had theft, we didn't keep an eye on the cash. It's really primitive, basic, cringe-making stuff, but I learned bloody quickly.
"I think we made twenty-grand profit the first year and then we lost a load of money. It was so awful that I couldn't tell the bank. So I extended the year-end, which is what everybody does when they have a bad year so you don't have to show anyone the figures, and I worked like billy-o to turn the business around.
"I robbed Peter to pay Paul – I got extended credit, I'd say 'can I give you a post-dated cheque for an extra month?'
"I always made sure I did what I said I would. So if I said can I give you a post-dated cheque, I would always honour the cheque.
"We pulled ourselves out of that horrible hole. By extending the year-end, instead of losing money we started making money in the second half of this extended year. By the end of the year I could show the bank we had a bad patch but we'd climbed out of it."
He concludes: "It was a reckless moment. You still have to take your breath when you're expanding."
Support real stores
The other big challenge Richer faced, like many retailers, was the advent of ecommerce.
He says: "I very quickly realised that could be the end because, if you're selling consumers durable product with a model number, the customer will always get it from the retailer who's not making any money on it."
Richer addressed the issue by making the most of the service and advice differentiation that people and stores provide, adapting his product offer and striking deals with suppliers so that he could compete with new powers such as Amazon.
"My twist was to move into more specialist product where there is more of a service element," he explains.
For instance, Richer Sounds put more emphasis on product niches, such as projectors – it is now the biggest retailer of movie projectors in the UK – where it could exploit its specialist credentials most effectively.
He explains: "If you want to buy a movie projector, you want to talk to someone – how do I put it on the wall? What bracket do I need? What are the different screens you get? What are the different projectors? How do you connect it to your sound system? You want some advice."
Richer made clear to suppliers that if he could not price-match Amazon where appropriate then it would be difficult for him to do business with them.
"As long as we don't expect customers to pay a premium compared to Amazon, they'll buy it from us, that's my theory. If we're more expensive than Amazon, they will not.
"If [manufacturers] want customers to have a good experience from real stores, then you have to support real stores. If we all go bust you'll just be left with Amazon, and would you want just one customer?"
The strategy has paid off. Richer says he has not shut a single store in more than 10 years.
"There's active luck, which is taking advantage of opportunities. It's saying: 'I want to do that, I'm going to have a go'"

Julian Richer
After his overexpansion in the early days, Richer has taken a steadier approach to growth and decided that he was not interested in floating the business, despite overtures from the City.
He believes shareholder involvement often means short-termism and would be at odds with how he runs his company.
"You've got the whole pressure from the City, from shareholders, from pension funds. It becomes very clinical and the human touch disappears unless you're a really ethical investor," Richer maintains.
"Pressure to increase results on an ongoing basis is the biggest barrier, it holds businesses back.
"If they could actually make decisions based on what was right for the business, a lot of them might say they don't care if profits are going to plateau for a year or two, we're going to build stronger foundations and be all the better for the next 10 years."
A flotation or external shareholders would have meant that Richer would have "got on to this awful treadmill where you get pushed to do things that aren't right for the business".
However, he will not hold on to Richer Sounds forever – he will pass the business on to his colleagues.
"I think it's the right thing to do," he says. "I haven't got kids, that makes it easier.
"I'd like to do it in my lifetime because I want to oversee the transition. If I go under a bus tonight and there's all the mess, and the banks are going to be nervous, it's all very stressful, so I don't mind doing it while I'm alive.
"I'd like them to keep the culture but because the newest director has been with me 25 years, it's not like a whole new board are going to come in from scratch and try and figure out how we did it."
Active luck
For his entrepreneurial verve, humane approach to business and impact on the industry far beyond his own company, Richer has been recognised with the AlixPartners Outstanding Contribution to Retail Award.
He has come a long way since, as a 19-year old, customers and potential suppliers would come to him and ask to see 'Mr Richer' only to add, after being told they were speaking to him, "No, no, I've come to see your dad."
His advice to aspiring entrepreneurs? First, be determined. Second, "be lucky" – a point he elaborates on.
"I differentiate between active luck and passive luck. Passive luck is that you and I are able-bodied, born in a good place in a good time. Thank God we're not in an impoverished country in a wheelchair. I had no say in that.
"Then there's active luck, which is taking advantage of opportunities. It's saying: 'I want to do that, I'm going to have a go.' That's what entrepreneurs do – they're speculators, they take a risk. And," don't forget, he says, "it's all about the people."
What does it take to be a retail CEO of tomorrow? Download our major new report, produced in partnership with Salesforce, to learn what characteristics will come to define the next generation of leaders

AlixPartners
AlixPartners is a results-driven global consulting firm that specializes in helping businesses respond quickly and decisively to their most critical challenges – from urgent performance improvement to complex restructuring, from risk mitigation to accelerated transformation.
These are the moments when everything is on the line – a sudden shift in the market, an unexpected performance decline, a time-sensitive deal, a fork-in-the-road decision.
We stand shoulder to shoulder with our clients until the job is done, and only measure our success in terms of the results we deliver. We partner with you to make the right decisions and take the right actions. And we are right by your side. When it really matters.