With its global customer base growing at an incredible rate, Health and Beauty Retailer of the Year Feelunique has tapped into its target market by knowing exactly what they want, and delivering it quickly
Health and beauty retailing online has been growing rapidly. It is now tipped to be as big as fashion online, and is one of the fastest-growing ecommerce categories.
A pioneer in this burgeoning market, Feelunique impressed the judges with a visionary proposition that is highly customer centric.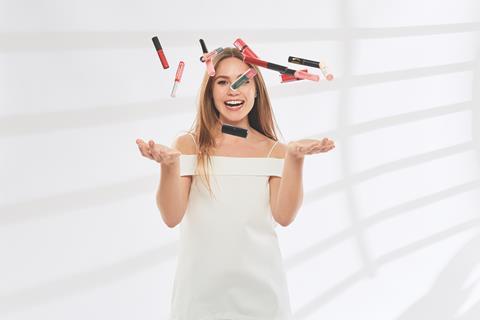 "The etailer is really innovative, really focused on the customer and is really very exciting," summed up one of the judges.
Feelunique has a cross-border model that works well and continues to replicate in new markets globally. Shipping to 120 countries, it has become the leading online beauty retailer in Europe. Alongside the UK, France and Germany, the etailer also has dedicated sites serving Norway, China and the US, giving it an East-to-West international presence.
Global expansion
Feelunique achieved record retail sales increases in the UK and abroad in its last financial year, when it shipped 6 million units to more than 100 countries.
Revenues in global markets including China doubled – the country now accounts for about 20% of group sales in less than three years since its launch. Sales there are poised to climb further thanks to a deal with Secoo, China's largest premium ecommerce platform.
The launch of a Feelunique branded store with Secoo targets the latter's customer base of 20 million high-net-worth members.
"Its commercial success jumped off the page. It is putting down markers for the next big lift in China"

Judge
It is Feelunique's big range and constantly evolving portfolio of brands that puts it ahead of some players in the online market.
Spanning over 30,000 products from 500 brands, the range has allowed Feelunique to build up an enviable customer base of millennials and Gen Zs – 65% of its customer base is under the age of 35.
Feelunique has built on this over the past year with Spark Beauty – a dedicated section on its site for independent brands. Launched in 2018, it is designed to make it easier for customers to connect with smaller and fledgling brands.
Forging a link between its online presence and physical shopping, Feelunique has also started a range of sampling options to help customers find the right products.
Known as 'Pick 'n' Mix', this allows customers to try out a range of products, or a 'Try Me' option that allows customers to trial items before committing to the full-size option.
Meeting demand
Last year the retailer launched a same-day delivery service in London – the first within its peer group to do so – as well as a pre-order service. Tapping into customer demand for products as soon as they launch, the latest lines can be ordered 30 days in advance and are scheduled to arrive on the day they hit the market.
An integral element of Feelunique's customer proposition is community and content. The etailer has a social media following of over 1.2 million, up 50% from 2016-2017, and user-generated content plays an important role on the site. A partnership with leading beauty review site Veleza has resulted in more than 100,000 images and 20,000 products reviewed by consumers.
"Its commercial success jumped off the page," one judge said. "It is getting this right and is putting down markers for the next big lift in China and in that [target] age group."
Through its combination of breaking down barriers by way of online purchases of beauty products and a savvy approach to ensuring relevant customer content, Feelunique has further carved out a powerful position for itself in a competitive yet growing retail field.
Continued success should mean beauty becomes an ever more important online retail category – and Feelunique will claim its share of the winnings.
Mark of excellence: The Hut Group
The Hut Group has boosted its power in this key category over the last year with acquisitions and enhancements to its business.
The online giant acquired beauty contract manufacturer and developer Acheson & Acheson, which it said would bring long-term strategic benefits as The Hut pushes to realise its ambition "of becoming the fully integrated, global digital leader in the beauty and wellbeing sectors".
The deal added to The Hut's stable of beauty businesses such as Glossybox and Lookfantastic, and the judges were impressed by the etailer's growth in beauty and the power of its tech-driven proposition.