As the Dell Technologies Best Place To Work, Beaverbrooks has established itself as a family-based jeweller, and this mentality is maintained across its 70 stores nationwide where it holds both its staff and customers in high regard
Beaverbrooks has a tradition. Every year on Christmas Eve, the staff at each of the company's 70 UK stores and at its head office gather in their respective workplaces to watch a film.
The I Wish It Could Be Christmas Everyday DVD is all about the employees and the company they work for, featuring regional managers and staff from all departments.
Beaverbrooks sets the bar, represents the model, drives performance and makes people highly engaged
It is a bit of fun and some lighthearted relief during the busiest time of the year. But it also speaks volumes about Beaverbrooks as a company, and the way it has created a close-knit team that often seems as much a family as a retail workforce.
The retailer labels its overall approach as 'The Beaverbrooks Way', which is defined by "how things are done at Beaverbrooks and represents a company ethos by which all decisions are made and everyone in the business works within".
Promoting people
All retailers know the importance of people. Some go to exceptional lengths to make staff feel important in ways that go well beyond the normal HR rulebook.
Beaverbooks exemplifies that.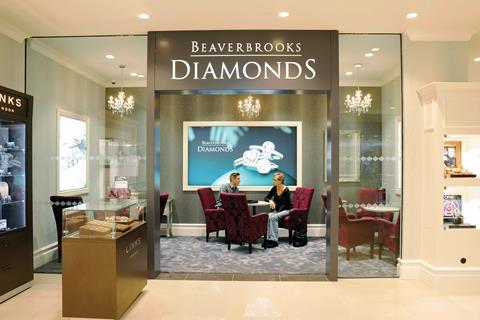 One judge said: "There's a playbook that retailers follow – things like surveys and listening groups. Everyone does those things. I was looking for something distinctive and to award somebody distinctive and not just doing the things everyone else is."
At the core of Beaverbrooks' ethos is a focus on staff wellbeing. There is a raft of initiatives designed to promote health and happiness at all levels throughout the company. The retailer has invested in programmes designed to encourage health, happiness and mindfulness. Managers are trained to recognise and support team members who might be feeling stressed and unwell, and the company has signed up to Retail Trust's Employee Assistance Programme where staff members receive free flu jabs and discounted gym memberships to help them along the way.
And to make sure it is all working smoothly and that staff are heard, the retailer hosts regular focus groups and feedback sessions to give them a chance to report back.
Standing its ground
The judges were impressed by the work Beaverbroooks has put in, and it's clear in the retailer's results. Over 30% of the workforce have been employed by Beaverbrooks for over 15 years.
In The Sunday Times' Best Companies To Work For ratings, it has been recognised as achieving 'extraordinary' levels of workplace engagement for the past 13 years, and has featured on the list for 15 consecutive years.
One judge said: "Beaverbrooks is really standing for these things because it's who it is, not because it's what the company should do. It sets the bar, represents the model, drives performance and makes people highly engaged.
"The way in which Beaverbrooks views its employees and the way its employees see it is indivisible from the commercial success of the company."

Beaverbrooks managing directors Anna Blackburn is speaking on the main stage at Retail Week Live on March 27, at London's InterContinental O2 hotel. To check out the packed programme, and book your tickets, click here.
Mark of excellence: Screwfix
Screwfix is known for how seriously it takes staff wellbeing and happiness and for its offer of flexible working patterns, but a new initiative dedicated to taking this even further, the 'Make More of Yourself' programme, caught the eyes of the judges.
Staff members are actively encouraged to go as far as they can within the company, with career development training and the 'Trade Up' apprenticeships scheme there to help give them the support they need to progress.
It's one of the reasons that the retailer has a score of 4.1 out of five on company ratings site Glassdoor, and why 60% of management roles are filled by internal applicants. It's a win-win situation that many retailers hope for, but Screwfix has achieved with great success.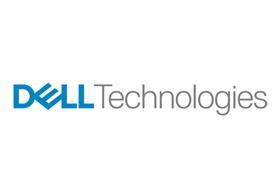 Dell Technologies
Dell Technologies is a combination of seven technology leaders with one common goal: to ensure customers keep pace with digital innovation to accelerate their own success.
Dell Technologies is committed to driving human progress by putting its technology and expertise to work where it can do the most good for people and the planet.