With Amazon taking control of Lovefilm and Netflix flying high across the pond, all the signs suggest online streaming is set to become the norm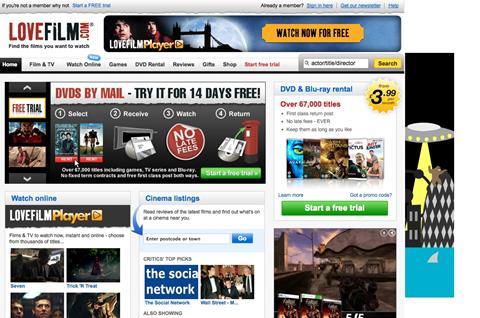 Why are we talking about this now?
Last week etail powerhouse Amazon took full control of online rental specialist Lovefilm in a deal valuing the business at about £200m.
Where Amazon goes, others tend to follow. The changing shape of the video rental market is starkly illustrated by the travails of US giant Blockbuster, once the market's undisputed category killer, which is battling to stave off collapse.
Last week the retailer, which is in Chapter 11 bankruptcy protection and has been closing stores in its domestic market, won three months' breathing space to continue negotiations with landlords as it attempts to restructure and labours under debt of $1bn.
How big is the market?
The UK physical video rental market is worth about £208.7m, according to IHS Screen Digest. The market split is 44% through stores and 56% online, according to the latest Kantar Worldpanel data. Along with Lovefilm prominent players include Blockbuster UK. The pair hold shares of 45.9% and 33.4% respectively.
As in other categories, the big grocers are staking a claim. Tesco runs a rental service with a 65,000-strong range and the field is widening. Broadcasters and other providers of on-demand services expect to engage in what has been described as a "battle for the living room" as digital media proliferates.
Isn't renting DVDs a bit dated?
It's starting to look that way. Consumers are increasingly interested in streaming films direct to their computers or TVs - in the US, Netflix has rapidly emerged as a powerful player in the market. Lovefilm already offers streaming - although the selection is limited compared with the DVD range available - and that capability was flagged by Amazon as among the factors that made it an attractive acquisition. Blockbuster does not offer streaming in the UK at present, but is understood to be investigating the option.
Will Netflix launch in the UK?
Netflix, which already has 16 million subscribers, has signalled ambitions to expand internationally. The retailer already operates in Canada and last month a spokesman told the Canadian Broadcasting Corporation: "We're now talking about other regions in the world. Based on the success of Netflix Canada, we're going to continue our international expansion next year and we're going to allocate significant dollars to it."
Amazon's takeover of Lovefilm is seen by some observers as partly motivated by the desire to head off a European incursion by Netflix.