The Richer Sounds founder has revealed his employees will inherit the business.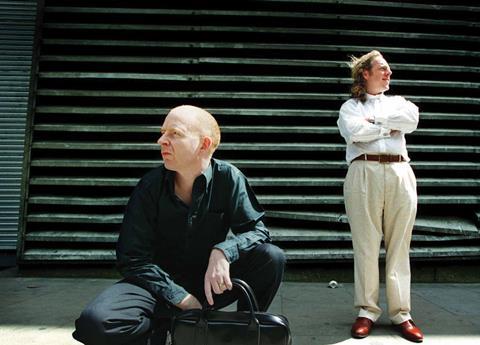 Richer Sounds founder Julian Richer turned up the volume on his unique approach to employee benefits last week when he revealed he would bequeath the business to his staff upon his death.
Richer, who is 54 and worth an estimated £115m, said his workforce would inherit the company, receiving equal shares in the retailer he founded 35 years ago. The succession plan, dubbed a trust model, names IT director Julie Abrahams as his successor in the position of managing director.
Richer, who owns 100% of the retailer, last week told the Financial Times that the 53-store hi-fi retailer represented his life's work and he lacks a "spoilt child to run the business". He appears keen to create a John Lewis-style structure to prevent the business falling into the hands of an outsider or irresponsible owner.
"If I could find someone I felt would keep it going, I'd be more inclined to sell it," he told the FT. "But then the worry is that I'd sell it and someone might sell off all the freeholds or do something terrible to it. So I'd rather leave a team in place."
His comments reflect a man who has consistently put an emphasis on treating his staff well and creating a retailer that thrives on strong service.
His business ethos, the Richer way, has been released as a book under the same title and is now in its fifth edition.
Perhaps most notably, Richer puts an emphasis on perks for employees, including free trips to company holiday homes in the UK and overseas regardless of sales performance; free cash to head to the pub and brainstorm ideas; and use of the business' jet for those who come up with eye-catching initiatives. Moreover, the best-performing store each month gets the use of the retailer's Bentley - which, one would imagine, contains quite the in-car stereo. Like many entrepreneurs, Richer began counting the cash early. At the age of 14, during the 1970s energy crisis, he bought a case of candles for £3 and sold them for £15.
Richer's first official foray into retail perhaps holds a clue to his desire to lead a large company in a responsible manner. Galled by the bankruptcy of his father's business and ignoring his parents' desire for him to become an accountant, he was keen to set up on his own and make a success of his fledgling turntable repair venture.
By the age of 17 he had a staff of three, and two years later he opened Richer Sounds' first store at London Bridge station. The shop, opened with the help of late photographer Vic Odden, has held the Guinness World Record for most sales per square foot of any retail outlet for the past two decades.
The retailer's story has been one of steady expansion, despite it making a £1m loss a decade ago when
Richer took a break from the business. This year it recorded profits of £6.9m from sales of £144.3m in the 53 weeks to May 4. Despite his links to the music industry - Richer has been photographed with Alan McGee,
the record label boss who discovered Oasis - the entrepreneur says the fact that hi-fis are "a reasonably sexy product" is immaterial. However, he does admit: "I would rather trade in hi-fis than potatoes."
Nonetheless, the retailer's innovation in embracing new technology and moving from simply selling budget audio equipment to a broad range of products - such as 3D TVs - has been noted, and Richer has been employed as a consultant by large retailers including Marks & Spencer and Asda.
Richer, a committed Christian, also has a broad interest in philanthropic ventures such as The Big Issue Foundation, of which he was the first patron. Richer Sounds donates 15% of profits each year to charity.
Richer says his plan is quite simply to "stick to the knitting" for the foreseeable future. At this rate, he'll have stitched together a significant legacy by the time his staff take control of Richer Sounds.
The Richer way
Julian Richer directly receives Freepost cards from customers with feedback
The retailer pledges to beat rivals' prices by up to £100
Richer Sounds aims to provide a "non-intimidating atmosphere" for customers to shop complex technical items