Executive director for multichannel ecommerce, Marks & Spencer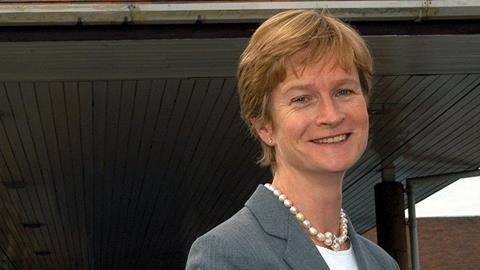 Jaws dropped in astonishment in February when it was revealed that Laura Wade-Gery was jumping ship from Tesco to Marks & Spencer.
The audacious hire was a coup for M&S chief executive Marc Bolland – almost £200m was added to the retailer's stock market capitalisation in the days following the announcement of her appointment, which made clear the scope of his ambitions for the business as well as netting one of the most respected and powerful people in multichannel retail.
At M&S, Wade-Gery, who formally joined the board in July, will play a pivotal part in transforming the retailer's multichannel operations. That is a central plank of Bolland's strategy – he has set the goal of generating multichannel revenues of between £800m and £1bn by 2013/14 compared with £500m at present.
Wade-Gery comes with some of the most extensive online retail experience in the industry. She spent more than 10 years at Tesco, including a stint as group strategy director, culminating with her appointment in 2004 as chief executive of Tesco.com.
Wade-Gery keeps a low media profile but is engaging company. She also has a steely streak, described by one person who knows her as "frighteningly intelligent, physically tough". Since her appointment was announced, M&S has poached David Walmsley and Dom McBrien to work for her, as well as Susan Aubrey-Cound.
At Tesco, she won a reputation as a customer champion who viewed retail from a consumer's perspective, a quality that is likely to stand her in good stead as M&S embarks on the next phase of its multichannel journey including a bricks-and-clicks approach to international expansion.
Multichannel success would put Wade-Gery in a strong position to climb even higher up the corporate ladder. Her recruitment to M&S – and decision to leave longstanding employer Tesco – was widely interpreted as a signal that she is seen as a potential successor to Bolland when he decides to move on.