A disgruntled shareholder of El Corte Inglés has slammed the group's plans to sell a stake in the business to a Qatari investor.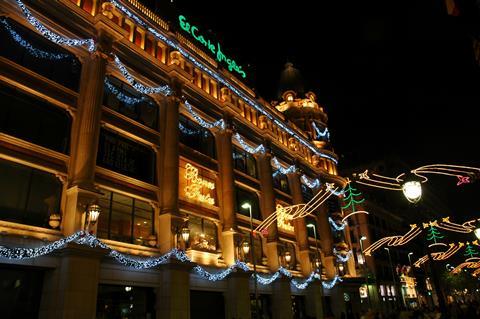 Shareholder Ceslar, a family investment vehicle that owns just under 10% of El Corte Inglés, has criticised the sale of a 10% stake in the business – valued at €1bn – to Primefin, a company run by former Qatari Prime Minister Sheikh Hamad bin Jassim bin Jaber al-Thani.
Ceslar has accused the company, which also runs supermarkets, travel agents and opticians, of being "opaque" and says the deal damages the group, according to the Financial Times.
Carlota Areces, who represents Ceslar on the board, told the Financial Times: "[The stake sale] damages the group, it undervalues the group, both when you look at the current situation and when you look at the medium term."
Areces also called for a broader shake-up. "This has always been a very opaque company," she said. "We have to say adiós to the old way of doing things. We need rejuvenation. We need a change on the board."
Seven board members have approved the deal but two members representing Ceslar have voted against it, according to reports.
The board is set to meet on August 30 to vote on a proposed change of bylaws to allow Primefin to receive its shares from El Corte Inglés's treasury stocks.
El Corte Inglés did not respond to a request for comment.