One line from chair Sir Charlie Mayfield, who will shortly hand over the reins to Sharon White, screamed out from the announcement detailing the retailer's radical restructure, which detailed plans to cut more than a quarter of head office senior management roles and axe divisional boards and managing director roles at the eponymous department stores business and stablemate grocer Waitrose.
"When the programme is complete," Mayfield maintained, "the partnership will be better positioned to break out from the cycle of declining returns that are affecting most established retailers."
Will it? That's the big question.
"Developments at John Lewis play on a bigger canvas because of its unique status in retail and UK life"
It's true that the industry is engulfed in a tidal wave of change, and pressures on profitability have been an existential crisis for many.
A solution to that life-or-death challenge is the industry grail. JLP's 'Future Partnership' plan is designed as the answer to that quest, in a year that has brought its first half-year loss in almost two centuries of existence.
For the John Lewis Partnership, which has been a retail bellwether and trailblazer for so long, there are other considerations at play.
The measures it is taking in pursuit of goals such as better customer focus, enhanced business synergies and increased agility would be shared by peers.
The nitty-gritty
But developments at John Lewis play on a bigger canvas because of its unique status in retail and UK life.
While John Lewis couldn't survive unless it made money, the retailer has an "ultimate purpose" and first principle: "The happiness of all its members, through their worthwhile and satisfying employment in a successful business.
"Because the partnership is owned in trust for its members, they share the responsibilities of ownership as well as its rewards – profit, knowledge and power."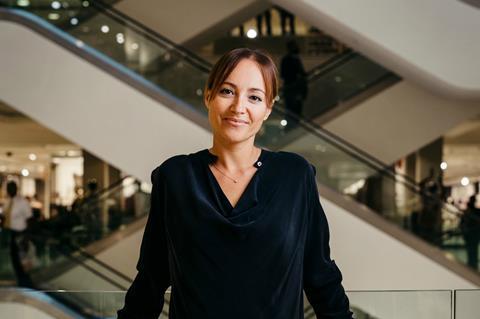 With a purpose like that, you can imagine the sense of responsibility with which Mayfield would have weighed up his options as he sought to put the retailer on the firmest of foundations to last another couple of hundred years.
The thinking behind bringing John Lewis and Waitrose together makes sense, but the risk is that reality bites – hard.
While the principles of the partnership are shared by all its people, the two divisions have historically had separate identities and rivalry has frequently run rife.
Creating a single business out of the pair is more easily said than done. And that's before you get into the nitty-gritty of the different operational requirements of a department store business and a grocer.
The partnership is losing Waitrose managing director Rob Collins, who said he was closely involved in the new plan but "there isn't a role in the new structure that I believe is right for me personally, and so I have decided to leave".
Change at the top
He is unlikely to be the only one, given the swathe of senior job cuts on the cards.
John Lewis and Waitrose's operating boards, comprising 16 people including well-known names such as John Lewis customer director Craig Inglis and Waitrose commercial director Rupert Thomas, are to be dissolved.
A new executive team will come into operation from the start of February, on which John Lewis managing director Paula Nickolds will sit in her new role as executive director, brand, alongside other experienced colleagues such as people boss Tracey Killen and customer service supremo Berangere Michel.
However, what remains unclear is how that team will effectively run two businesses that in some ways have little in common.
Yes, there has been increasing cooperation, whether on Christmas marketing or click and collect, but John Lewis and Waitrose are very different beasts. The sheer complexity of a grocery business today means it cannot be anything but a challenge for anyone without a close knowledge of food retail.
"Mayfield has been brave to make brave decisions before he leaves, rather than pass on the burden to his successor"
It's impossible to think of any grocery business of scale that doesn't have a clearly defined leader at the helm. At Marks & Spencer, the food and general merchandise businesses are separately run, while at Tesco or Sainsbury's the scale of the operation is evident in the number of bosses entrusted with myriad aspects of the grocers from format to provenance.
By the time the new executive is operational, Mayfield will have passed the baton to White and the exec team will report directly to her. White is therefore effectively taking an executive role. Is she going to have seven different views of Waitrose to deal with? And not one of them taking overall responsibility? If so, that is more akin to an MD or CEO than a chair role.
White is not a retailer by background. In certain respects, there's nothing wrong with that. If there's one thing that's become clear in the last few years it is that the retail industry can benefit immensely from new perspectives and fresh approaches.
But that is not the same as coming into a restructured business with entirely new lines of command, in which additional responsibilities will apparently be taken on by fewer people whose individual experience may not span the entirety of the partnership's operations.
Mayfield has been brave to make tough decisions before he leaves, rather than pass on the burden to his successor.
But whether they are the right decisions nobody knows yet. Today, at least, there are as many questions as answers about whether the partnership will ultimately emerge as a more effective, more unified business.
George MacDonald is executive editor of Retail Week.