Debenhams like-for-like sales remained flat in its third quarter, as bosses blamed promotional changes for "diluting" sales.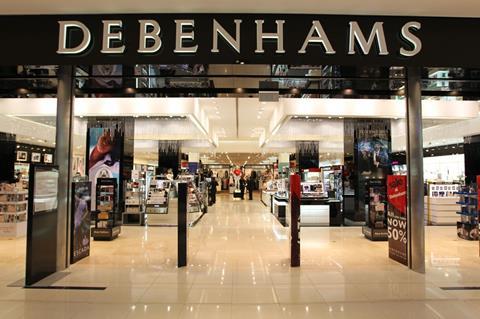 Debenhams like-for-likes flat after changes to promotional calendar
Online sales continue to gain traction after 16.7% jump in third quarter
Bosses say retailer is "on track" to deliver full year profit expectations
The department store group said like-for-like sales for the 15 weeks ending June 13 were at 0% after it brought its New Season Spectacular forward into the first half of its financial year. Bosses said that diluted like-for-likes during the period by around 1%, but insisted it remained "on track" to deliver its full year profit expectations.
The flat like-for-like performance was ahead of analyst expectations, who had forecast a decline of 1%.
Debenhams spent three days less on promotion in the 15 weeks compared to the same period last year, as the retailer presses ahead with a strategy to drive full-price sales.
Group gross transaction values edged up 0.4% during the 15-week period, while online sales jumped 16.7% as its ecommerce platform continued to gain traction off the back of "service offer improvements". The retailer has lowered delivery charges and made improvements to "online presentation".
Boss Michael Sharp said Debenhams had a "strong platform from which to deliver long term sustainable growth", with five new stores poised to open in the autumn. They include three anchor stores at new shopping centres in Newport, Bradford and Beverley.
It added that concession trials with new partners including Patisserie Valerie, Chi Kitchen and BHS lighting were already underway in existing stores.
Long-term growth
Debenhams chief executive Michael Sharp said: "We have made good progress on our strategic priorities, and remain on track to deliver results in line with market expectations.
"During this period we have continued to focus our promotional activity around the events Debenhams is famous for. We have made further improvements to our multi-channel proposition, including more competitive delivery charges, we have commenced further space trials with a number of exciting new partnerships and have seen continued progress in our international operations, with another strong performance from Magasin.
"Our customers tell us that, whilst they recognise the improving economic background, they remain cautious in their spending. Our wide product choice, clear destination departments and improving service proposition gives us a strong platform from which to deliver long term sustainable growth."