KPMG will consider all possibilities including a CVA.
The retailer issued a statement to calm the response to media reports of KPMG's appointment, which had sent its shares plunging.
Debenhams said full-year, pre-exceptional profits are expected to come in at about £33m – "within the current market range of £31m to £36.5m" – and EBITDA will be approximately £157m.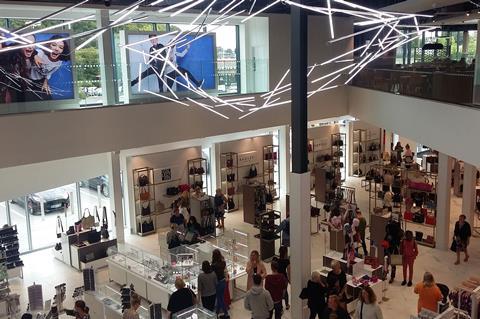 Year-end net debt will be around £320m, "in line with guidance and retaining significant headroom on our £520m medium-term facilities".
Debenhams' statement said: "We have continued to strengthen our financial position, including increasing headroom on our fixed-charge covenant, in order to give us comfortable liquidity through the peak borrowing period, ensuring maximum flexibility amidst volatile market trading conditions.
"The early weeks of the new season have shown more positive trends and any sustained upturn would result in a rebound in our profit performance."
Here we look at a range of possible outcomes for Debenhams.
How realistic is the prospect of a CVA?
This year has been heralded as the year of the company voluntary arrangement. Businesses ranging from House of Fraser, Homebase and The Original Factory Shop to Mothercare are just a few of the retailers to have resorted to the controversial process so far this year – could Debenhams be next?
For the time being at least, this course of action does not seem very likely.
The department store group's anticipated full-year profits for its current financial year of £33m are within the guidance range of between £31m and £36m, and the bulk of its 170 stores do make money.
The reality is, although Debenhams is far from fighting fit, it is simply not in a sufficient state of distress to warrant a CVA at the moment. One source close to the situation said a CVA proposal would "be laughed out of court" by its landlords if it was put forward because the retailer is profitable.
Around 25 of Debenhams' leases expire in the next five years and there are around 30 stores that may be downsized so in the short-to-medium term – unless things change dramatically – it is more likely that the retailer will negotiate rents and space on a case by case basis, rather than launching a more radical restructure of its store estate.
'GlobalData UK research director Patrick O'Brien said Debenhams' "long term performance is still going to be under huge pressure, and with it carrying £4.6bn of lease commitments (as of September 2017), both it and its landlords know that these will need to be addressed soon unless there is a marked upturn in the fortunes of the UK high street.''
However, if it were to reach that stage where a CVA was deemed necessary, management is likely to have taken notes in how not to handle one from beleaguered rival House of Fraser, which alienated big landlords such as British Land and Reuben Brothers with its controversial proposal to shut 31 of its stores.
O'Brien said: "While it would seem too early to try to foist a CVA on landlords who are already seething at what they deem to be an inherently unfair process being abused by retailers, Debenhams appears to be softening them up for some form of negotiation."
Magasin du Nord sale could buy extra time
In June, as it issued its third profit warning of the year, Debenhams disclosed that it would review non-core assets.
The main opportunity would be the sale of overseas chain Magasin du Nord, the Danish department store business it bought for £12m in 2009.
Today, six-store Magasin du Nord is thought to be worth between £200m and £250m. A successful disposal would bring a welcome cash injection for Debenhams, giving it more time to implement its core turnaround strategy.
It is understood offers are being solicited at the moment. The City will expect an update on progress when the retailer posts full-year results on October 25, if not before.
Could Mike Ashley pounce on Debenhams?
It is possible that the acquisitive Sports Direct founder Mike Ashley is waiting in the wings to swoop on Debenhams, particularly given the slump in its share price following today's news.
Ashley already has a 30% stake and is within spitting distance of the threshold where he would have to launch an official takeover bid.
But Ashley is a difficult man to second guess.
On one hand, his lofty ambitions for the high street are well publicised and he has spoken about his ambition to craft House of Fraser, which he acquired last month. It is feasible that he could acquire Debenhams and potentially merge the two department store chains together, or keep them as separate entities.
However, while Ashley's love of a flutter is well known, he has had his fingers burned by his stake in Debenhams, which hampered Sports Direct's full-year balance sheet by an eye-watering £85m in July.
And with House of Fraser's rescue and short-changed suppliers to contend with, it is also feasible Ashley has his hands full for the time being.
It is worth noting that Debenhams' shares have rallied on speculation that Ashley may acquire the business in recent weeks. It would be an audacious move by a man whose reputation for big bets precedes him.
The department store environment stabilises
While department stores have endured horrendous trading, both because of market shifts and problems particular to them, it is – just – possible that more normal trading conditions will re-emerge.
Department stores have suffered partly as a result of highly promotional conditions, exacerbated by the death throes of House of Fraser before its purchase out of administration by Ashley. That has been a contributor to the profits "close to zero" likely to be reported later this week by John Lewis.
Ashley has spoken of his ambition to make House of Fraser, traditionally an upscale business, into the "Harrods of the high street". If he succeeds, that would give Debenhams and House of Fraser a more differentiated position and the two could live side by side as they have done in the past and implement different strategies.
However, market stabilisation – if it happens at all – is a long way off and Debenhams faces many battles as it seeks a turnaround.
Or… it's alright on the night
Last year, Debenhams chief executive Sergio Bucher, who joined in late 2016, revealed his vision for the business.
His Debenhams Redesigned strategy would make the retailer a 'social shopping' destination by creating "an environment both online and offline that is engaging and inspiring, with great service, and a shopping journey that is convenient and reliable so [customers] will want to come back to us more often".
The plan is "driven by digital, with mobile unifying our channels and our interaction with customers".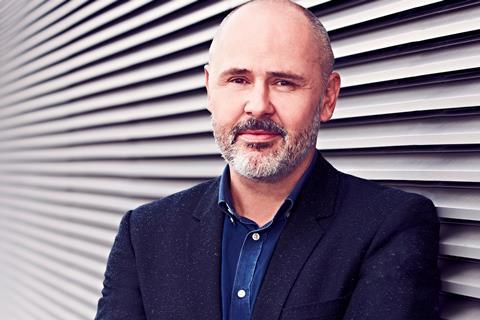 Advances have been made, visible at the Stevenage shop and shortly to be revealed at the new Watford branch where the latest incarnation of Debenhams' beauty hall will be installed – beauty is a key area of focus.
A greater focus on in-store experiences and leisure activities is evident in a tie-up with gym chain Sweat and better in-store food options.
Bucher's strategy, which also includes a revitalised fashion offer, makes sense. If it is enacted successfully and quickly it could enhance Debenhams' appeal and help it stand out in the locations where it operates – most of which are, at present, profitable.
However tough trading conditions mean that Debenhams has one eye on efficiencies as well as realising its ambitions. In June, it said it planned to reduce capital expenditure, which may limit the rollout of all changes to all stores.
The retailer said then: "We are working on plans to reduce rollout costs whilst capturing the majority of expected benefits."
Bucher is in a race against time to turn Debenhams around, but it remains possible. So long as conditions do not rapidly deteriorate further, his strategy will ultimately deliver the goods.
He said today: "Having put in place a leaner operational structure and strong leadership team, and taken action to strengthen our financial position, we are well equipped to navigate these market conditions and take advantage of any trading opportunities that emerge."