The trend for consumers to use smartphones rather than desktop devices for online shopping over holiday periods is expected to continue in 2018.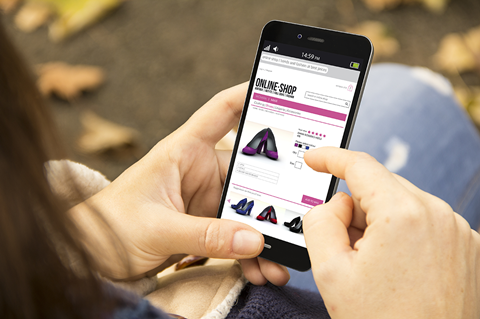 Statistics from ecommerce data expert PCA Predict identifying the devices most used to make purchases reveal that smartphones are heavily used to make purchases during holiday periods, including last Christmas and Easter 2017.
The data found that over Christmas 2016 and new year (from December 20, 2016, until January 2, 2017) the number of people shopping on mobiles was higher than those using desktop.
A busy social life is said to be a driving factor for smartphone shopping over Christmas, according to PCA Predict.
When people returned to work on January 3, 2017, desktop overtook mobile in terms of online purchases once more.
Over Christmas there were significant spikes in the use of mobiles for shopping.
On Christmas Eve 2016, 61% of people used mobile to buy throughout the day, compared with 39% using desktop.
On Christmas Day 2016, 67% used mobile, compared with 33% on desktop.
On Boxing Day 2016 mobiles were used by 62%, compared with 38% on desktop, and on New Year's Day 2017, mobile was used by 61%, while 39% opted for desktop.
At Easter the trend continued with 56% of people using mobile devices for ecommerce purposes on Easter Monday 2017, compared with 44% on desktop.
Meanwhile, on the Early May Bank Holiday (May 1, 2017) mobile was used by 58% of people, compared with 42% who used desktop.
PCA Predict head of marketing Chris Boaz said: "As shown by our data, a busy social life can have a huge impact on how UK consumers shop online.
"With the holiday season now in full swing, people have much less time to shop online at their desktops"
"With the holiday season now in full swing, people have much less time to shop online at their desktops. This means retailers need to have an online ordering, checkout and fulfilment process that is quick, frictionless and joyful to use. Otherwise they might lose potential sales via smartphone at a critical part of the year."
PCA Predict has found a trend for shopping using mobile devices over desktop devices during other holidays too, including Easter Monday when mobiles were used by 56% of people, compared with 44% who used desktop.
Boaz added: "Despite the ubiquity of mobile shopping now, especially at the holiday time, it still suffers from quite a simple problem; there is still the lingering issue of entering incorrect details due to 'fat fingers' as a desktop keyboard is still the best way to input information."
"One way to achieve a seamless experience quite quickly is by using address-verification technology. As a retailer, it is important to realise that it is still quite easy for a consumer to make a mistake when manually entering their delivery details on their smartphone."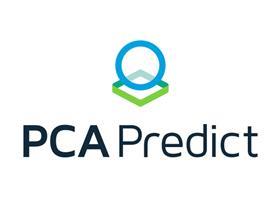 Paid-for post by PCA Predict
PCA Predict's address-verification service is used by more than 11,000 leading ecommerce brands including Asos, Tesco and House of Fraser. These insights are based on billions of online transactions that PCA Predict's platform gathers each day and analyses with its Ecommerce Trends tool.