For the first time since May 2013, shop prices increased in August, driven by rising grocery costs and slowing non-food deflation.
Shop prices edged up 0.1% in August, up from a 0.3% deflation in July and marking the first time in 63 months that overall retail costs had gone up, according to the BRC-Nielsen Shop Price Index.
A combination of high food price inflation and low non-food deflation led to an overall increase in shop prices.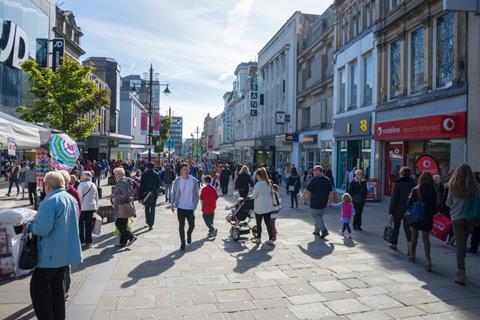 The rate of food and fresh food price inflation accelerated by 0.3% from July to August, when they hit 1.9% and 1.5% respectively.
As reported last month, the increased rate of food price rises is a result of the hot, dry weather this summer, which reduced yields of some foods produced in the UK.
Non-food prices also declined at their lowest rate since April 2013, reaching 1% deflation in August compared with 1.4% in July.
Warmer summer weather slowed discounting for a number of non-food sectors with the exception of clothing retailers, which registered the deepest rate of deflation for the second consecutive month.
Nielsen head of retailer and business insight Mike Watkins said: "With the recent hot summer weather, shoppers have been visiting food stores more often and purchasing more food and drink, with promotional offers helping to limit the impact of some cost increases coming through the supply chain. So it's no surprise that shop price inflation is a little higher this month."
BRC chief executive Helen Dickinson said: "This month's figures show that retailers are keeping price increases faced by consumers to a minimum.
"Current inflationary pressures pale in comparison with potential increases in costs retailers will face in the event that we leave the EU without a deal. If that does happen, retailers will not be able to shield consumers from price increases."