The retail weather forecast from Saturday June 1 to Friday June 7, 2019
The week last year
Stayed warm in western and central areas but onshore winds kept the East cool. A few thundery showers formed in the South.
The week this year
Temperatures will finally return to warmer than normal as we move into June. The beginning of the period will still lag last year's very warm weather, but the rest of the week will trend above last year for most of England and Wales and near last year for Ireland and Scotland.
Showers will fall across the North from time to time but may edge into central England in the middle of the week.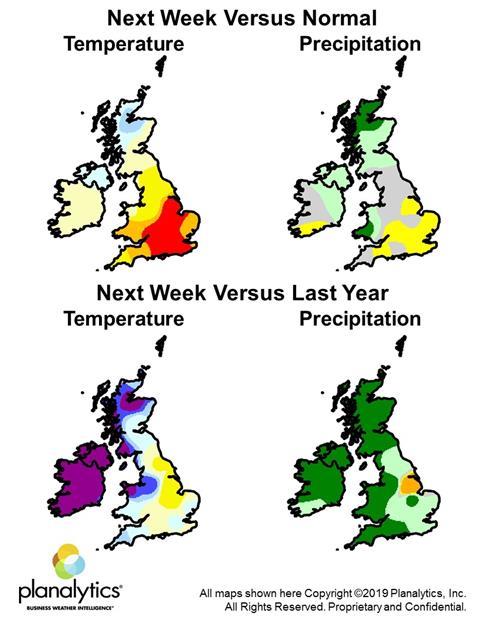 Mindset
A warming trend versus last year and normal drives strong demand for summer products. Mainly dry conditions are positive for footfall and outdoor seasonal categories with consumers enjoying being outdoors.
For more information on the forecast, contact Tim Morris on 020 7321 3715 or tmorris@planalytics.com planalytics.com
For more key retail data and analysis from Retail Week, go here.