The retail weather forecast from Saturday September 1 through to Friday September 7, 2018: warm again for most
The week last year
Rain fell most days of the week. Temperatures started out warm but slipped to normal or below by mid-week.
The week this year
Great Britain recently experienced its first strong cooling trend as summer begins to wane. Unfortunately for transitional sales, the trend will not continue, with temperatures rising to above last year and normal again.
There will be periods of showers across the North, while remaining areas are largely sunny and dry.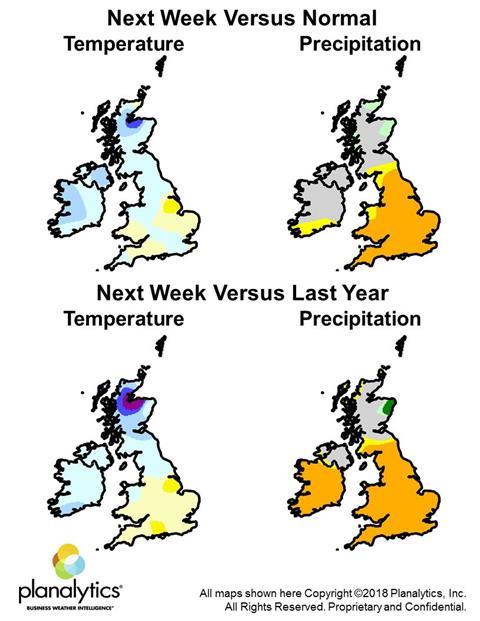 Mindset
After a recent boost for back-to-school and transitional/early autumn sales, comparables will be less favourable for new-season stock as summer temperatures return to the country.
For more information on the forecast, contact Tim Morris on 020 7321 3715 or tmorris@planalytics.com www.planalytics.com
For more key retail data and analysis from Retail Week, go here.