The retail weather forecast from Saturday March 23 to Friday March 29, 2019
The week last year
Thundery showers at the start of the week. Showers persist in the South through the week; drying in the North. Temperatures go from warm to cold.
The week this year
High pressure will build across Western Europe pushing storm systems further to the north allowing a much drier week. Temperatures will also trend warmer than normal for the week and well above last year, which had a very cold end to March.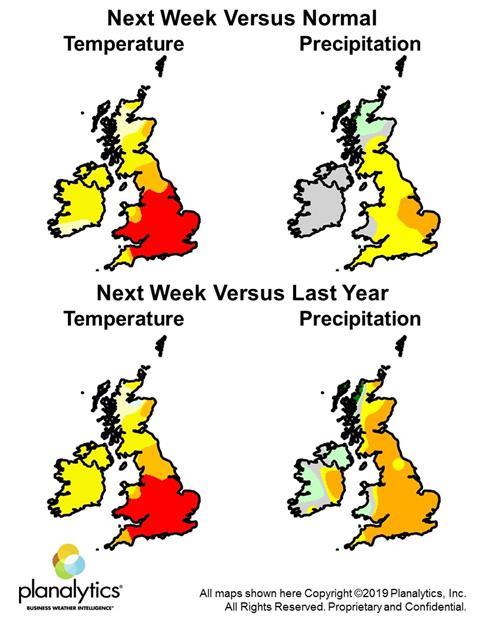 Mindset
A strong week for weather-driven sales on all spring product categories. Exterior maintenance and spring gardening products will see strong comparisons as consumers enjoy getting outdoors in warmer and drier conditions.
For more information on the forecast, contact Tim Morris on 020 7321 3715 or tmorris@planalytics.com planalytics.com
For more key retail data and analysis from Retail Week, go here.