The retail weather forecast from Saturday May 5 to Friday May 11, 2019
The week last year
Another push of colder air set in across the country, accompanied by widespread but light showers.
The week this year
Temperatures will start close to normal and cooler than last year, but finish warmer than both benchmarks.
The weekend looks to be fine with lots of sun throughout.
Several bands of showers will move from north west to south east during the rest of the week. While showers will fall somewhere in the UK each day, there will also be sunny breaks somewhere in the country as well.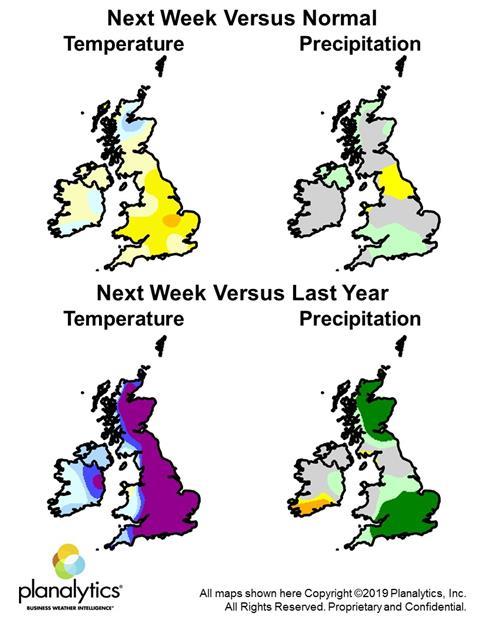 Mindset
Comparisons for spring clothing, cold drinks and ice cream will improve during the week as temperatures warm up, but showers could slow footfall at times.
For more information on the forecast, contact Tim Morris on 020 7321 3715 or tmorris@planalytics.com planalytics.com
For more key retail data and analysis from Retail Week, go here.