The retail weather forecast from Saturday August 18 through to Friday August 24, 2018: Plenty of showers followed by sun.
The week last year
A generally warm week. Showers and drizzle plague the North but southern sections are mostly dry with periods of sun.
The week this year
Temperatures will warm back to slightly above last year and normal from the weekend into the start of the working week. The rest of the week will see a slip to near or below last year and normal, especially considering last year was above normal.
Sunday will see plenty of showers across the country followed by several sunny days. Rain will gradually move southward across the country from Wednesday to Friday.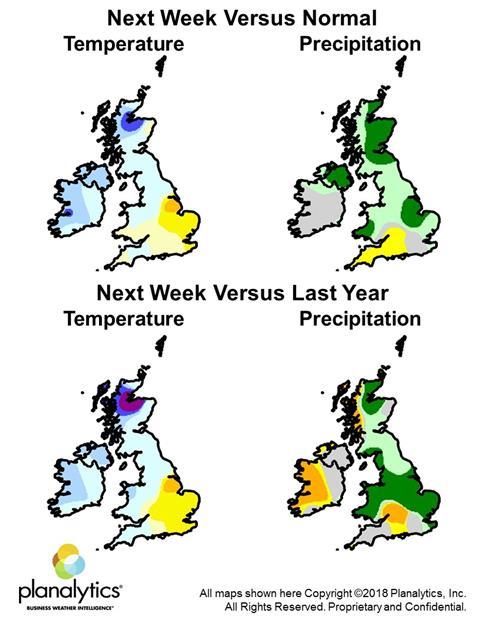 Mindset
Expect to see weather-driven demand broadly in line with last year for seasonal product areas. While increased rainfall is great for gardens, it will impact footfall for outdoor activities.
For more information on the forecast, contact Tim Morris on 020 7321 3715 or tmorris@planalytics.com www.planalytics.com
For more key retail data and analysis from Retail Week, go here.