The retail weather forecast from Saturday January 26 through to Friday February 1, 2019.
The week last year
Showers were mostly confined to the North but above-normal temperatures covered the whole country.
The week this year
Temperatures across the whole country will be colder than normal and significantly colder than last year to end the month.
The continued cold spell for the second half of January finally delivers a wintry feel after a mild winter.
Expect to see intermittent showers across much of the country early in the working week, and these will linger into midweek in the South. Overall Scotland and the North of England will see drier conditions than last year.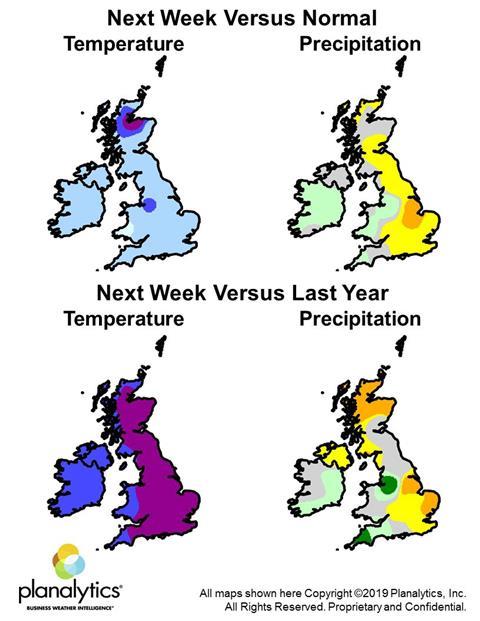 Mindset
The cold conditions should keep demand for winter products positive versus last year and will provide strong year-on-year comparables for the end of the month. Strong demand expected for outerwear, soups and hot drinks.
For more information on the forecast, contact Tim Morris on 020 7321 3715 or tmorris@planalytics.com www.planalytics.com
For more key retail data and analysis from Retail Week, go here.