The retail weather forecast from Saturday April 13 to Friday April 19, 2019
The week last year
Temperatures warm into the low-20s in the South. A few showers in Scotland and Ireland, sunny for the rest of the UK.
The week this year
Temperatures will be on the rise after the recent cooling trend. Despite the warming up, it will still fall short of last year, which had an even stronger warm spell.
Weather will be mostly settled throughout the week, though there will be a few light showers in the South late in the week.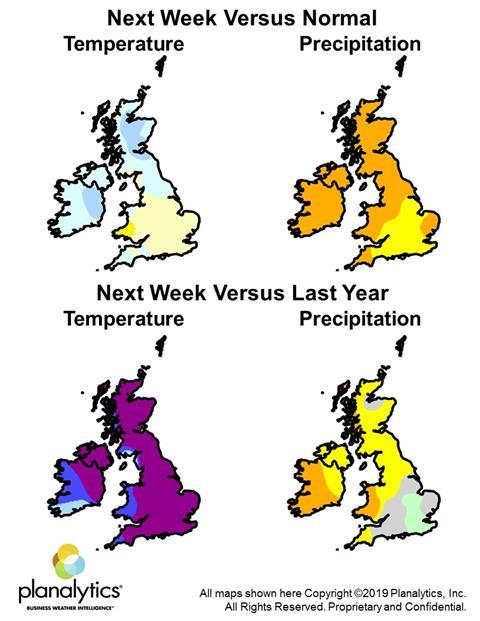 Mindset
Sunny and warmer weather will help push demand for spring categories in the run-up to Easter, even though year-on-year comparisons are soft. Positive for footfall and getting consumers outdoors.
For more information on the forecast, contact Tim Morris on 020 7321 3715 or tmorris@planalytics.com planalytics.com
For more key retail data and analysis from Retail Week, go here.