Retail sales in January rose 5.4% year on year as shoppers took advantage of falling store prices that dropped at record-breaking rates.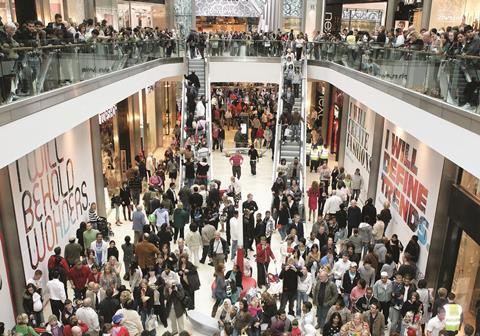 Average prices dropped 3.1% compared with January last year according to the Office for National Statistics (ONS) retail sales monitor, as retailers fought a price war in a bid to attract customers.
It was the largest year on year fall in prices since records began in 1997, with tumbling food and fuel prices leading the way.
The ONS said January's 5.4% jump in sales marked the 22nd consecutive month of year-on-year growth, the longest period since May 2008 when there were 31 months of growth.
Online sales in January were up 12% compared with January 2014.
But overall sales fell 0.3% compared with December last year, following a 0.2% rise the previous month.
Shoots of grocery recovery
For every pound spent in retail last month, the ONS said 42p went to grocers. Analysts said that marked "the first shoots of recovery" for the grocery sector. Non-food stores raked in 41p from every pound spent in January.
Deloitte UK head of retail Ian Geddes said: "Today's data shows signs of the first green shoots of recovery in the grocery market, which recorded both value - and perhaps more importantly volume growth - year on year following declines in December 2014. However, competition remains intense, as highlighted by retailers' Christmas trading statements.
Barclays head of retail and wholesale Richard Lowe said: "Compared with last year, the high street has enjoyed a positive start and, moving forward, consumers will begin to benefit from recent falls in inflation. This will free up cash for greater discretionary spend.
"Coupled with this week's spring-like weather, shoppers should start showing an interest in this season's floral prints, shirt dresses and purple hues."
Lloyds Bank retail managing director Keith Richardson added: "As retailers try to get back to normal after several months of promotions-driven sales, the message from shoppers is clear: heavy discounts are the new norm.
"Retailers and consumers have overdosed on a diet of Black Friday, Boxing Day and early January Sales. They are due a hangover."