Retail parks recorded their biggest increase in footfall for almost two years in September as high streets slowed the rate of decline.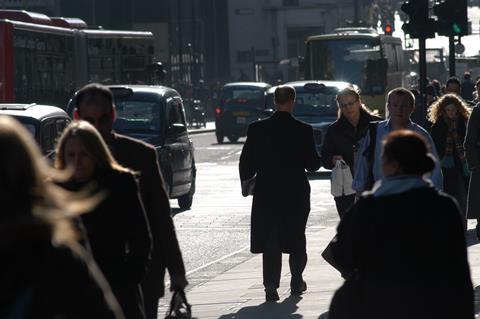 Retail parks record 4% increase in footfall in September
Best performance for the sector since January 2014
UK shop vacancy rate drops to 9.8%
Overall shopper numbers fall 0.2% during the month
Overall footfall in September dropped 0.2% on the year, but retail parks bucked the trend as the number of shoppers visiting out-of-town locations jumped 4% – the best performance for the sector since January 2014.
But according to the BRC-Springboard Footfall and Vacancies Monitor, those gains were cancelled out by a 1.4% decline in high street shoppers and a 1.3% drop in shopping centre footfall.
Despite another fall in shopper numbers it was the high street's best performance for seven months, excluding Easter distortions, the monitor said.
And the 0.2% drop was a big improvement on August when it declined 1.6%.
Greater London, the Southeast and the East Midlands were the only areas of England to record increased footfall during the month. The latter topped the table with a 0.5% improvement in shopper numbers during September.
Greater London and the Southeast reported 0.3% and 0.2% year-on-year gains respectively.
Footfall dropped 0.8% in Scotland, 0.7% in Northern Ireland and 0.5% in Wales.
Leisure experience
British Retail Consortium director-general Helen Dickinson said: "Retail parks continue to offer shoppers a full leisure experience and are already seeing strong increases in footfall. Retailers who have invested in stores in these locations will be hoping the draw remains strong throughout the winter months."
Dickinson added that the slowing decline in the number of people shopping on high streets would "offer a small crumb of comfort to retailers" and said making high streets "more attractive" to customers would be "crucial" ahead of Christmas.
The UK's shop vacancy rate dropped to 9.8%, its lowest level since July 2011. Springboard marketing and insights director Diane Wehrle said this helped high streets and shopping centres retain footfall during the month.
Wehrle added: "Perfect seasonal weather is vital to high street fashion sales, with over a quarter of retailers we asked (26.8%) confirming that they brought forward store drops of autumn/winter stock this season.
"Together with the additional bank holiday trading day, this boosted overall sales of outerwear and accessories, including footwear."